Catching up with Pluschenko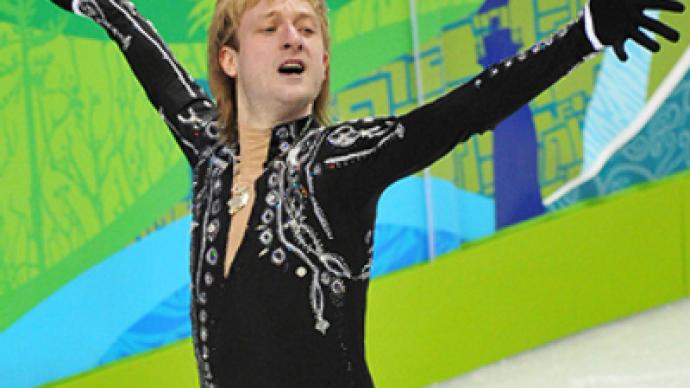 Russian figure skater Evgeny Pluschenko has been awarded 90.85 points after performing the short program at the Olympic Games, taking a narrow lead going into the free dance.
Pluschenko was 10th in the starting order on Tuesday night and performed ahead of all the main competitors.
"I'm not a judge and I don't feel in a position to grade anyone, but I think everything was fair today," Pluschenko said.
"If you take the problem of medals generally, everything will be clear after the free dance," he said, "I'll accept any result because these are the Olympic Games."
Pluschenko took to the ice for the short program with confidence and exuded his characteristic technical mastership.
However, when speaking to a group of Russian reporters later, Evgeny admitted he felt "really nervous."
Going into the free dance Pluschenko is 0.55 points ahead of rival American Evan Lysacek.
Japanese pair Daisuke Takahashi and Nobunari Oda are a close third and fourth respectively.
Local hope Patrick Chan is seventh, while 2009 European champion Brian Joubert is down in 18th.
You can share this story on social media: