Russia to bid for Beach Soccer World Cup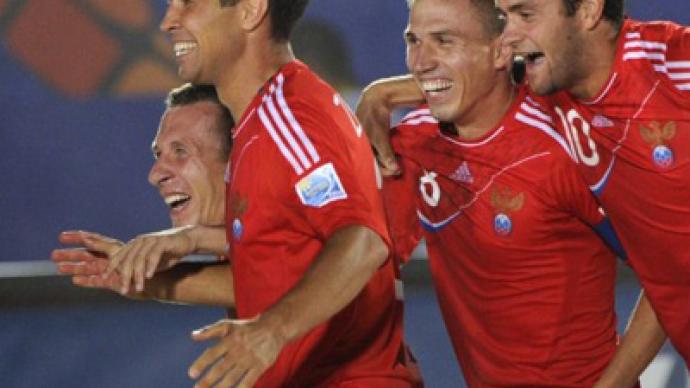 Beach soccer powerhouse Russia are planning to fight for the right to host the World Cup in 2015 or 2017.
"We want to stage the Beach Soccer World Cup in our country in 2015 or 2017," Sergey Anokhin, head of the Russian Football Union's Beach Soccer Committee, told ITAR-TASS news agency. "But we have too many other big sporting events coming up – the Winter Olympics in Sochi in two years, the athletics world championships in 2013 and in 2018 – the FIFA World Cup. For now there's no place in the calendar for beach soccer, though it can be found. If we don't succeed in those years, we may opt for 2019." Russia are the reigning beach soccer world champions and Intercontinental Cup holders, after beating the sport's pioneers – Brazil – in both finals in 2011. "Beach soccer is also seeking to get into the Olympic family," the official added. "The sport's fast development ensured its place as a demonstration event at the Rio de Janeiro 2016 Games. The Brazilians are hoping to win it, but we'll challenge them. To be included into the Olympic Games program, you need your sport to be developed in at least 75 countries, today this figure has already been made."Anokhin was speaking at a presser dedicated to the Euro Beach Soccer Cup to kick off in Moscow on February 17. Besides hosts and favorites from Russia, the teams of Portugal, Switzerland, Italy, Spain, Romania, Poland and France are to take part in the event.
You can share this story on social media: