Batukhan claims another kickboxing title
Published time: 14 Oct, 2012 16:10
Edited time: 14 Oct, 2012 20:10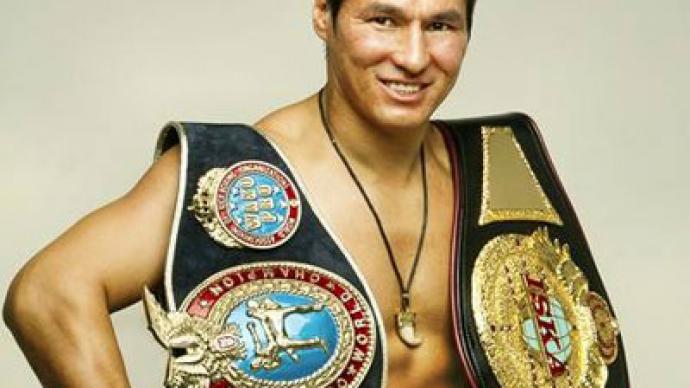 Kickboxing super champion Batu Khasikov snatched the WAKO Pro belt in the 75-kilogram category by knocking out Mohammed Reza Nazari of Iran during a K-1 event in Khabarovsk, Russia.
­Nazari not only failed his first title defense, but suffered a serious injury during the bout as well. The action was stopped in the third round when Khasikov's knee broke his opponent's jaw.
The Iranian isn't the first athlete to suffer from this move by the Russian, as 'Iron' Mike Zambidis left the ring with the same trauma a year ago.
Khasikov is considered one of the best kickboxers in the world, with the 32-year-old holding the ISKA, WAKO PRO, WKA and W5 K-1 World Champion titles.
The Nazari bout was a perfect warmup for Batukhan before his big faceoff on November 3, where he's scheduled to take on Armenian-Dutch fighter Gago Drago in Moscow.