London Olympics: 8 badminton players disqualified for trying to lose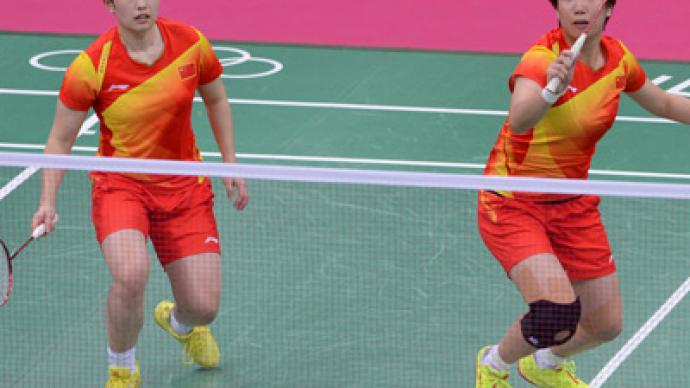 Eight women badminton players have been disqualified for attempting to throw their matches to get a better draw in the next round at the London Olympics.
On Wednesday, a disciplinary hearing into the eight players, who include the reigning world champions from China, investigated the charges they deliberately tried to lose. The ruling was harsh with all eight athletes knocked out of the Games.World doubles champions Wang Xiaoli and Yu Yang of China and their South Korean opponents Jung Kyun-eun and Kim Ha-na were booed loudly by the crowd after dumping serves into the net and making simple errors like hitting the shuttlecock wide. The other 'suspicious' match – between South Koreans Ha Jung-eun and Kim Min-jung from one side and Indonesia's Meiliana Jauhari and Greysia Polii – went in the same vein.  Olympics officials on Wednesday described the controversy as "depressing" and "unacceptable". "Who wants to sit through something like that?" chairman of the London 2012 organizing committee Sebastian Coe said. Mark Adams, a spokesman for the International Olympic Committee, stressed that the Badminton World Federation "have a clause in their rules that players must make their best efforts and we would applaud that." "Clearly that's what people come here to see," he added.Perhaps inspired by Wednesday's ruling, India team later lodged protest against Japan team for "throwing Olympic badminton match".