Hollywood to turn Armstrong's doping saga into film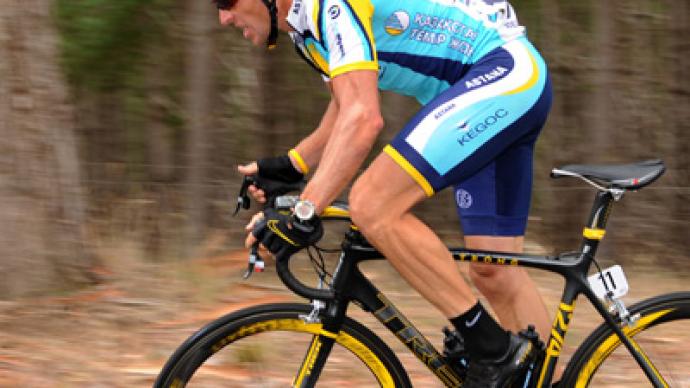 The story of US cyclist Lance Armstrong, who was deprived of his seven Tour de France titles after it emerged he used performance enhancing drugs, is to be turned into a movie by producers in Hollywood.
Paramount Pictures and J. J. Abrams's Bad Robot studios have acquired the screen rights to the book called 'Cycle of Lies: The Fall of Lance Armstrong', which is to hit book stores in June.
Its author, New York Times sports journalist, Juliet Macur, has closely followed Amstrong's life for more than a decade.
The book covers the events from the American's triumphant comeback to cycling after testicular cancer and his record seventh Tour de France win to one of the biggest doping scandals in sports' history, which put an end to his career.  
The name of the screenwriter who will adapt the material, as well as the movie's release date haven't been announced yet.
Armstrong confessed to using banned performance enhancing drugs on a regular basis in an interview with Oprah Winfrey aired last Thursday.  
Last year, the 41-year-old was stripped of all his titles as a result of an investigation by the United States Anti-Doping Agency (USADA).
All of his results after 1998 were annulled, with the American getting a life ban from cycling and any other sport.
Sony Pictures were working on a biopic of Armstrong, with Jake Gyllenhaal planned to play the lead, but the news on the project stopped as soon as the doping scandal erupted.
You can share this story on social media: