US national soccer team engulfed in 'blackmail' scandal
The row involves coach Gregg Berhalter and the family of national team star Gio Reyna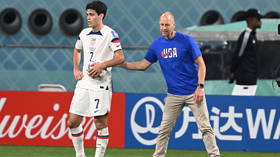 The US men's national soccer team continues to grapple with the fallout from a domestic violence incident involving head coach Gregg Berhalter as well as claims that one of American soccer's biggest icons, Claudio Reyna, threatened to expose information about Berhalter in a row over his son's treatment at the World Cup in Qatar.
Reports have claimed that Claudio Reyna said he would share "allegations about Berhalter's past" in apparent retaliation at the limited role given to his son Gio Reyna at the World Cup in November and December. Despite being tipped as among the brightest young American talents, the 20-year-old Gio featured in just two of the US team's four games in Qatar, where they exited at the last-16 stage against the Netherlands.
Claudio Reyna has denied making threats against Berhalter, but has admitted to contacting USMNT general manager Brian McBride and sporting director Earnie Stewart during the World Cup to "share my frustrations about my son's experience."
Compounding matters, Berhalter took a veiled swipe at Gio Reyna after the World Cup by revealing that an unnamed player had almost been sent home from the US squad for a supposed lack of effort.
Gio Reyna later issued a social media message acknowledging that he was the player in question, but argued that he had "let my emotions get the best of me and affect my training and behavior for a few days" and had later apologized to Berhalter and the team.
The row escalated even further this week when Gio Reyna's mother, Danielle, confirmed that she had contacted US Soccer officials on December 11 to share details of a past domestic violence incident involving Berhalter, who has admitted to kicking his now-wife Rosalind in a row outside a bar in 1991.
"I thought it was especially unfair that Gio, who had apologized for acting immaturely about his playing time, was still being dragged through the mud when Gregg had asked for and received forgiveness for doing something so much worse at the same age," Danielle Reyna said in a statement on Wednesday.
Berhalter had already attempted to head off the growing scandal in a social media message on Tuesday, in which he apologized for the domestic violence incident but claimed the incident was being dragged up again in an attempt to sully his name.
"During the World Cup an individual contacted US Soccer, saying that they had information about me that would 'take me down' – an apparent effort to leverage something very personal from long ago to bring about the end of my relationship with US Soccer," Berhalter, 49, claimed in a lengthy message shared on Twitter.
"In the fall of 1991, I met my soulmate. I had just turned 18 and was a freshman in college when I met Rosalind. One night, while out drinking at a local bar, Rosalind and I had a heated argument that continued outside. It became physical and I kicked her in the legs."
Berhalter went on to state that after he and Rosalind reconciled, the "lessons" he learned from the incident "became the foundation for a loving, devoted, and supportive relationship, which we honored and celebrated with our 25th wedding anniversary this past weekend."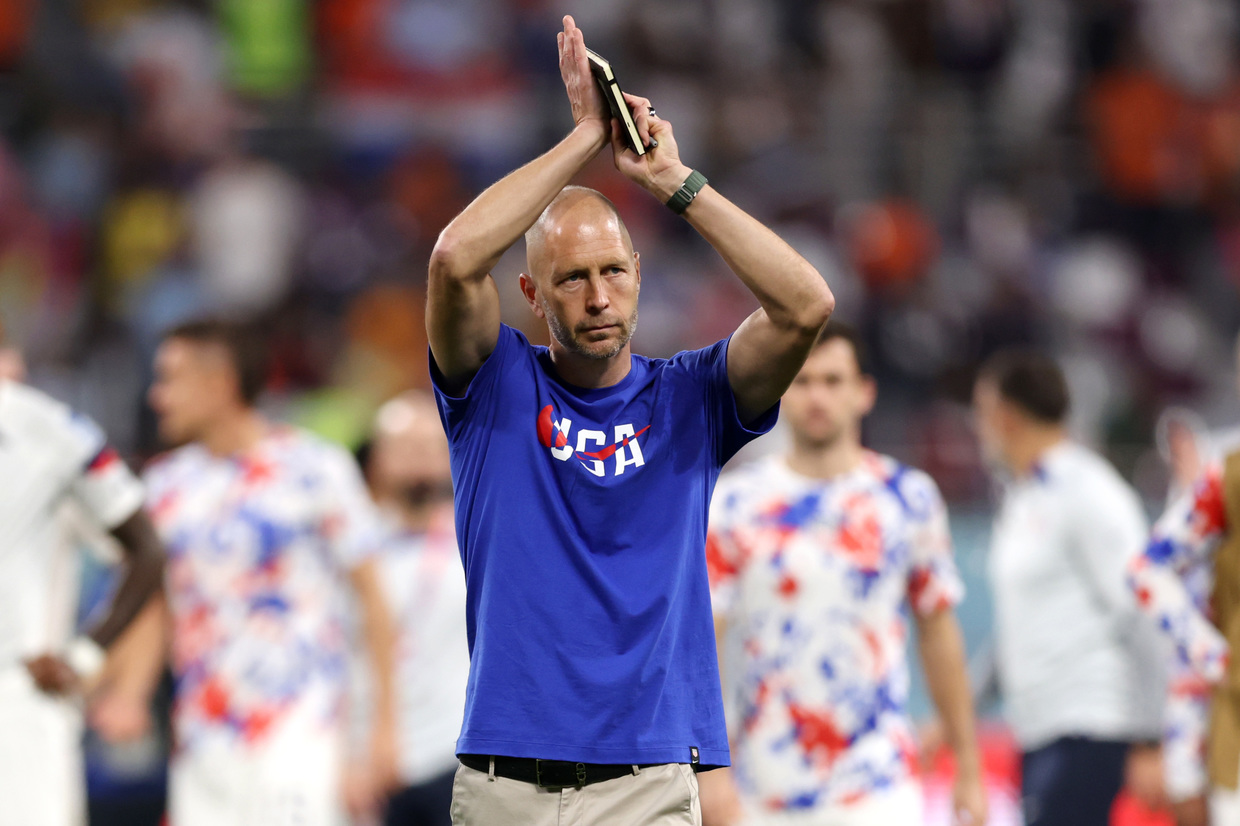 Danielle Reyna – who was friends with Rosalind Berhalter at the time of the violent incident – disputed that version of events and claimed that Gregg Berhalter had "significantly minimize[d] the abuse on the night in question."
"It took a long time for me to forgive and accept Gregg afterward, but I worked hard to give him grace, and ultimately made both of them and their kids a huge part of my family's life. I would have wanted and expected him to give the same grace to Gio. This is why the current situation is so very hurtful and hard," added Reyna, who formerly played for the US women's national team.
Prior to the scandal, the Reyna and Berhalter families were seen as being close. Gregg Berhalter and Claudio Reyna are former teammates for the US national team, while their wives were previously on the same team at the University of North Carolina.
Berhalter's contract as head coach of the USMNT ended on December 31, after he had initially been placed in charge in 2018. US Soccer has announced an independent investigation into the domestic violence incident which may impact whether he is considered for reappointment.
Meanwhile, former assistant coach Anthony Hudson has been placed in charge for the US team's January training camp in California and friendly matches against Serbia and Colombia at the end of the month, it was confirmed on Wednesday.
You can share this story on social media: