How a 67-second fight escalated into a major UFC scandal
The MMA promotion has been gripped by the fallout from a gambling controversy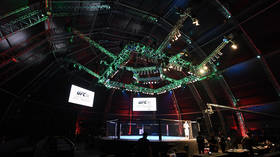 The UFC, the elite promotion in the world of mixed martial arts, has been rocked by what is being considered by some as the biggest scandal that the organization has been confronted with in its more than quarter-century history.
But what exactly is going on with respected MMA coach James Krause, who has been banned from cornering UFC fighters, and why has his fighter Darrick Minner had his contract terminated amid an ongoing gambling row which could lead to some very significant consequences?
We look at the fallout from a controversy that could be set to grow and grow.
You can share this story on social media: