How the Saudis sparked 'golf civil war'
Has the Saudi-backed LIV tour uprooted golf's traditional infrastructure?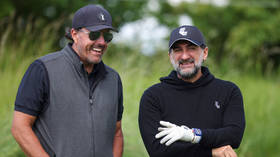 Something of a civil war has been brewing in the world of golf following the introduction of the Saudi-backed LIV Golf Invitational Series to rival the PGA Tour, amid accusations that the money-spinning series which has poached several top players is just the latest high-profile example of sportswashing.
Several questions remain, though, as to how impactful the new series will be, if it can co-exist with the PGA Tour – or if it will dilute the game by separating a host of the world's top players.
You can share this story on social media: