Is Abramovich's Chelsea sale really 'in jeopardy'?
Reports have claimed that Roman Abramovich and the UK government are at loggerheads over the sale of Chelsea – how serious is it?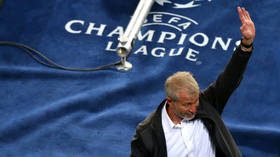 Just when Chelsea fans thought a takeover deal for the club was edging towards a conclusion, reports this week have claimed that the process is in danger due to disagreements between the UK government and Roman Abramovich.
Some sources have even claimed that the Russian billionaire would be willing to "let Chelsea go under" – a position widely contradicted by the noises which have come from the Abramovich camp throughout the sale process.
So what are the key questions to emerge from the latest reports, and why has the deal for the London giants supposedly hit the buffers? We delve into the key aspects surrounding the issue.
You can share this story on social media: