Russia looks east: How could sport play a part?
The current climate has raised increasing talk of Russia looking elsewhere for sporting competition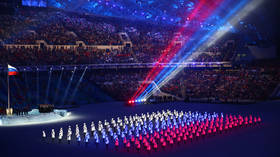 The Western response to Russia's conflict with Ukraine has led to suggestions that Moscow could pivot even more firmly towards Asia. That is a step primarily couched in geopolitical and economic terms, although Russian sport could also follow the trend.
After Russia was sanctioned by an array of European and global sporting bodies, talk is gathering pace that turning east for more competition may be to Russia's benefit.
But how likely is Russia to sever its European sporting ties, what would that look like in reality, and how much support does the idea have inside the country?
We look at some of the questions surrounding the issue.
You can share this story on social media: