Six sports where Russian bans make it easier for rivals
Russian stars have been blocked from an array of international competitions – conveniently paving the way to success for their rivals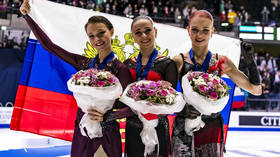 If you want to be crowned world champion in any sport, typically you need to beat the best to get there.
But after Russians were banned by a host of sporting federations because of the conflict in Ukraine, rising to the top in some competitions will seemingly become a whole lot easier for some of their rivals.
Here, we take a look at six sports where becoming a champion will now be possible without having to overcome the challenge posed by Russian contenders.
You can share this story on social media: