How have Russia-Ukraine tensions affected sport?
A new row over the Winter Olympic Games follows numerous divisive incidents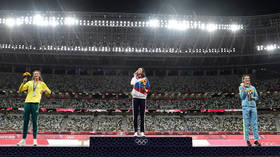 The reported order by Ukraine's Sports Minister Vadim Gutzeit to the country's sports stars not to be photographed with Russian rivals at the Beijing Winter Olympics is just the latest in a serious of curious incidents involving athletes from the two countries.
Gutzeit's apparent insistence follows a series of controversies and rows, ranging from the unwitting to the overtly provocative.
Here are some of the themes.
You can share this story on social media: