Will Novak Djokovic be barred from other Grand Slams?
The Serbian tennis world number one could be prohibited from defending his other competition crowns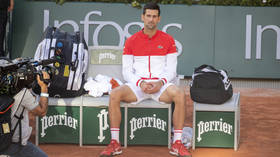 Novak Djokovic arrived home in Serbia at the start of the week, concluding an Australian Open soap opera that has dominated the headlines for the past fortnight.
Believing a medical exemption would be enough to aim for a record 10th title at the Melbourne spectacle, the 34-year-old ended up being deported after the Australian government argued that the presence of the unvaccinated star risked inciting anti-vaxx sentiment among the population.
While Djokovic has already been deprived of the chance to claim the opening Grand Slam of the year, there are already signs that some of the remaining three Major crowns on offer could also be placed beyond his reach for vaccine-related reasons.
You can share this story on social media: