Blue moon arising! Manchester City crowned Premier League champions after last day thriller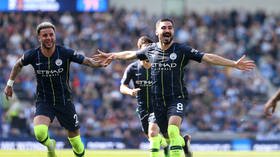 Manchester City have retained the Premier League title with a 4-1 victory over Brighton, crushing hopes of rivals Liverpool to win a first title in 30 years, bringing to an end a thrilling title race on the final day.
City initially went behind through a header by Glenn Murray, but first half goals from Sergio Aguero and America Laporte ensured City went into the break 2-1 up and on course to win back-to-back titles in their history.
Their championship win was sealed with second half goals from Riyad Mahrez and Ilkay Gundogan to make it 4-1 and ensure that the title would be staying in Manchester for at least another season.
Also on rt.com
Man City crowned Premier League champions 2018/19 on tense title race final day (RECAP)
After 17 minutes, Sadio Mane put the pressure on champions City when he netted from close range to put Liverpool one point ahead in the title race.
Ten minutes later and things got even worse for Pep Guardiola's side when veteran Glenn Murray, whose goal ended Arsenal's hopes of Champions League football, almost put a huge dent in City's title charge by heading in to open the scoring. That compounded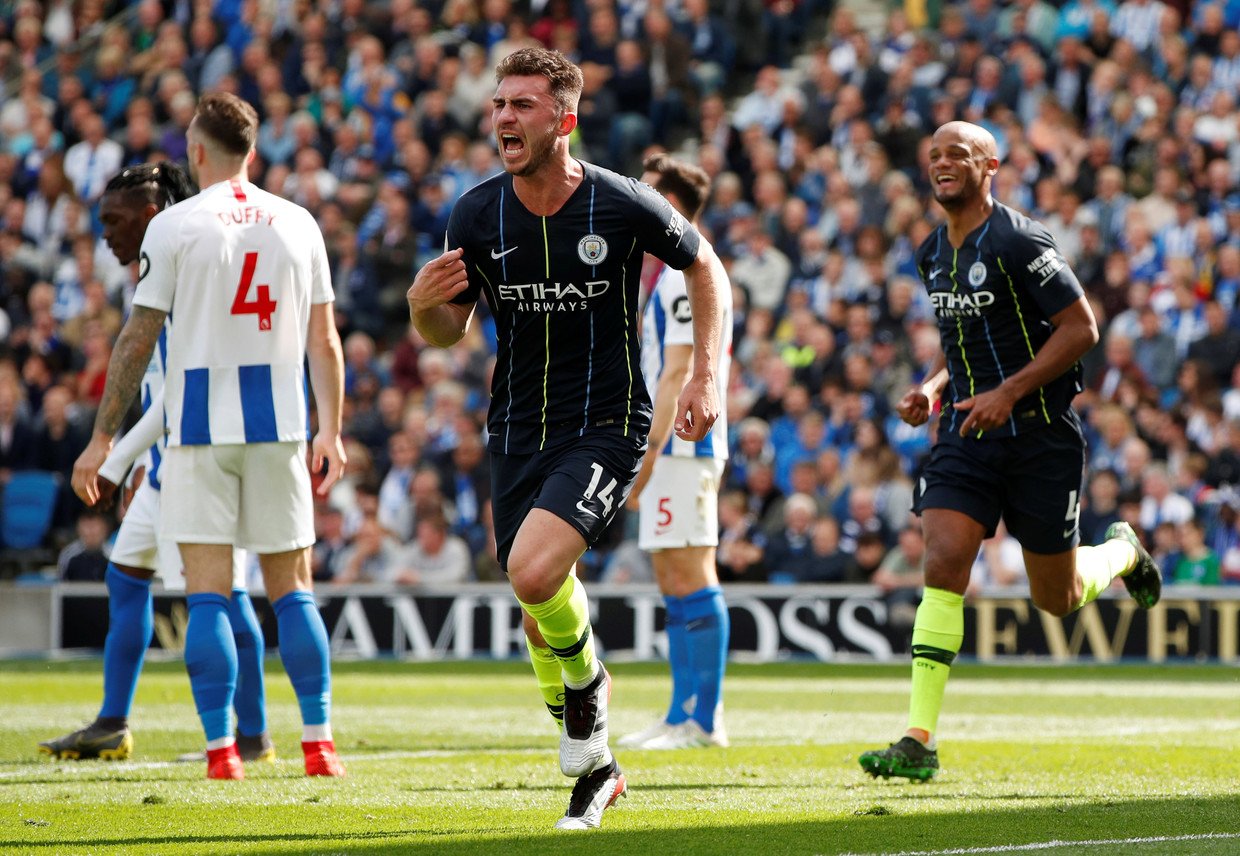 City's response was instantaneous, going up the there'd and netting an equalizer through talisman Sergio Aguero on 28 minutes. Then ten minutes after than, Aymeric Laporte's powerful header puts City ahead and back in pole position to retain the title.
In the second half, City turned up the heat and stunners from first Rihad Mahrez and then a free kick from Ilkay Gundogan put the game beyond reach.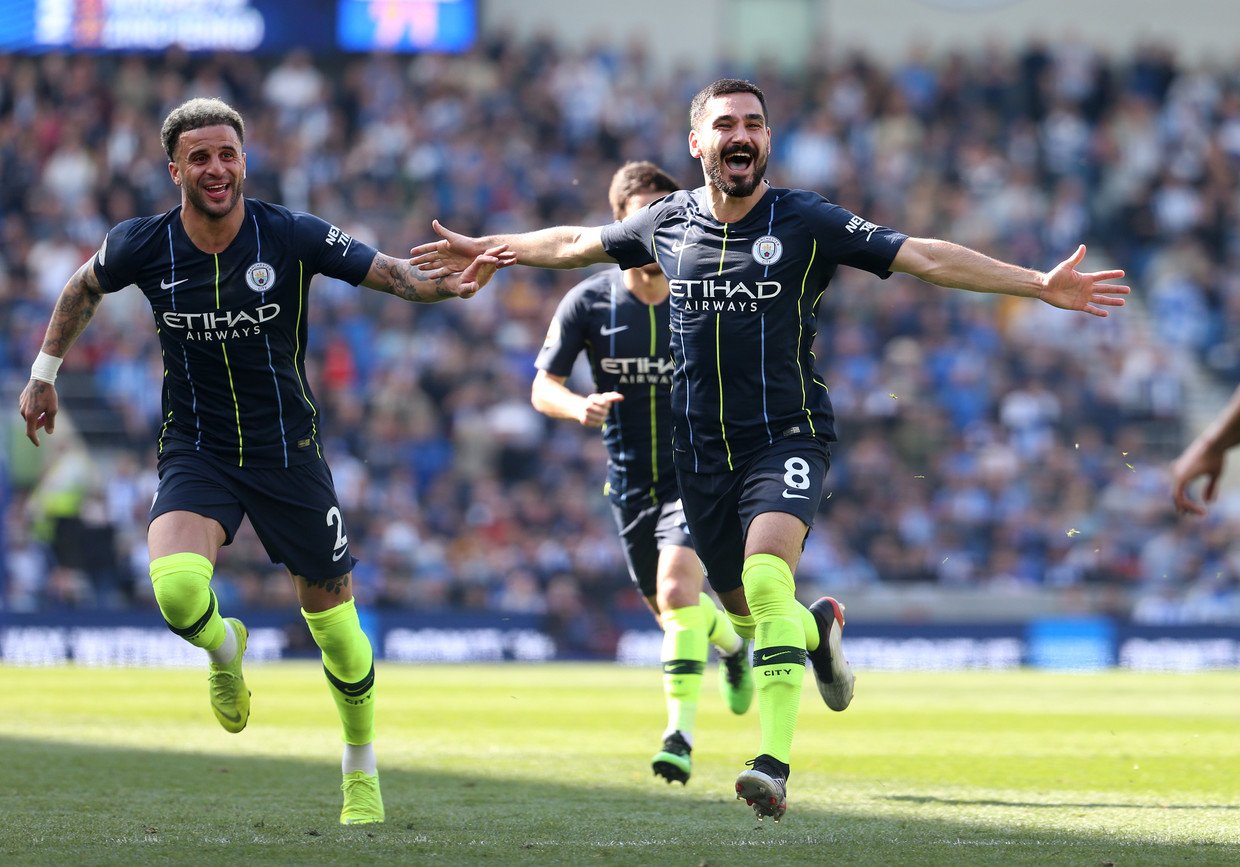 Back at Anfield, Mane completed a brace on 81 minutes to put Liverpool 2-0 up to make sure the Reds kept their side of the bargain by claiming three points against Wolves, but that was all elementary as City were not to be denied.
It's not all doom and gloom for Jurgen clop's men. Although their hopes of a title may be over, they are still on to win one trophy as they take on Tottenham in the UEFA Champions League final on June 1.
You can share this story on social media: