Breast celebration of the season: Chelsea fan rubs Higuain's face into her chest after goal (VIDEO)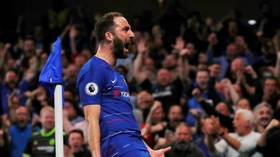 Argentina ace Gonzalo Higuain found the net for Chelsea for the first time in five games on Monday night against Burnley, and one female fan couldn't contain her excitement, appearing to pull the striker's face into her chest.
Former Real Madrid and Juventus striker Higuain gave the Blues a 2-1 lead early in the first half, thumping a strike off the underside of the crossbar to join N'Golo Kante on the scoresheet after Irish midfielder Jeff Hendrick had given Burnley an eighth-minute lead.
Higuain has occasionally cut a frustrated figure at Stamford Bridge as he has been unable to score with the same rate of frequency which he largely enjoyed in Italy - so the joy was clear on his face when he emphatically handed the London side the lead, wheeling away to the home support to celebrate and directly into the arms of a female fan.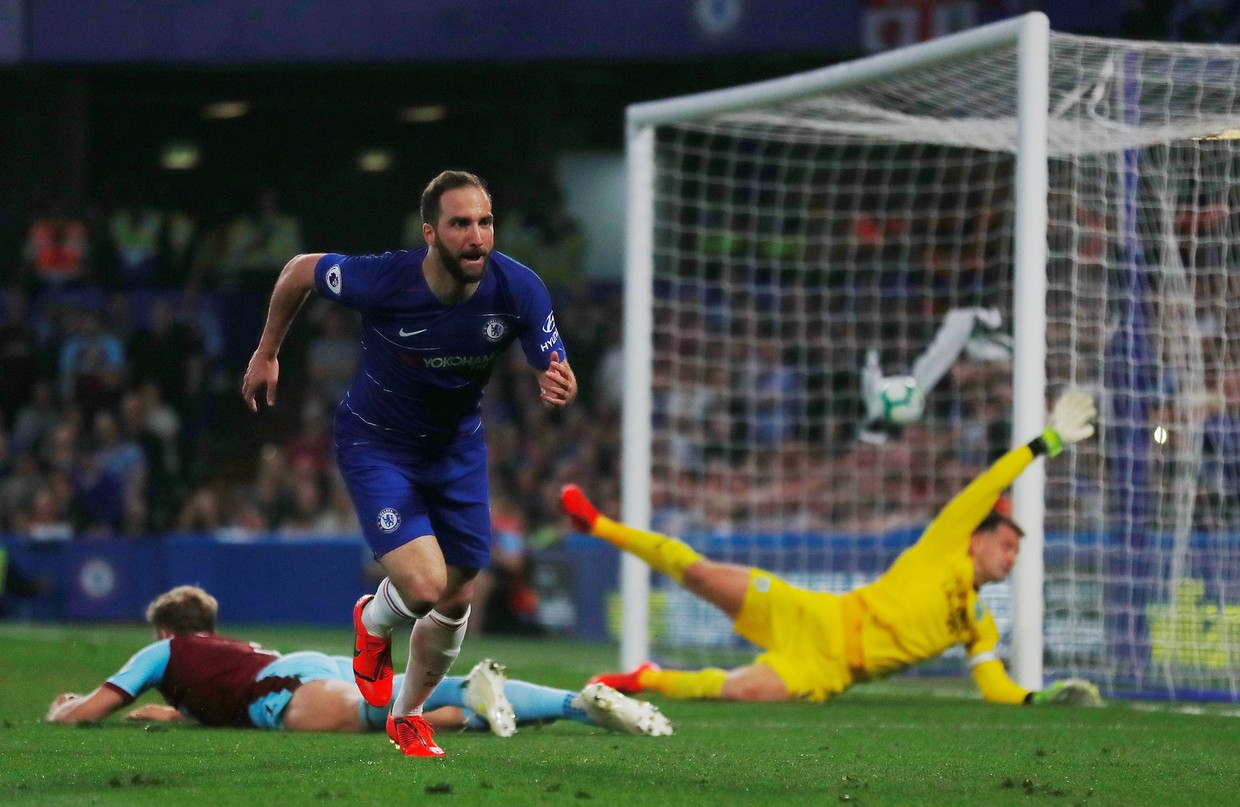 Television pictures appear to show the fan pulling Higuain's head close to her chest, where he momentarily appears caught in her clutches - with his face apparently pressed against her chest.
A female fan grabbed Higuain's head and buried in her breast during his goal celebration yesterday.What do you say - sexual harassment?

— Sir Dickson (@Wizarab10) April 23, 2019
With the way the game was going, Higuain really needed that celebration guys 😂😂

— Don® (@nijohwc) April 23, 2019
That Higuain's celebration, what was he looking for in that woman's chest?????

— Wale Adetona (@iSlimfit) April 22, 2019
😂Lmfao what did i just watch??! Female Chelsea fan grabbed Higuian head & smothered his face on her rack What a goal celebration! #epl#fpl

— Rafi Ali (@AldnoahVoid) April 22, 2019
That Higuain motorboat celebration needs to be included in FIFA 2020.

— PapaBeats (@BoyReattie) April 22, 2019
The match finished 2-2 thanks to Ashley Barnes' first half leveller, while Higuain stormed off the pitch after being replaced by Oliver Giroud with 15 minutes remaining, throwing energy drinks in the Chelsea dugout in frustration, to cap what can only be described as an eventful evening for the 31-year-old.