'I would never quit': Amir Khan criticized after being pulled out of Terence Crawford bout in NYC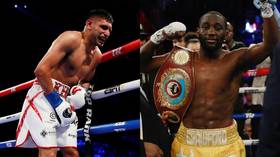 Amir Khan's tilt at Terence Crawford's WBO welterweight world title ended in controversial circumstances when the British boxer was pulled out of the fight after a low blow mid-way through the contest.
Khan was decked in the first round by a solid left hand from American world champion Crawford, who quickly took control of the contest at Madison Square Garden in New York.
And after five dominant rounds from Crawford, the controversial moment of the bout occurred in the sixth round, when the American landed an accidental low blow on the British fighter.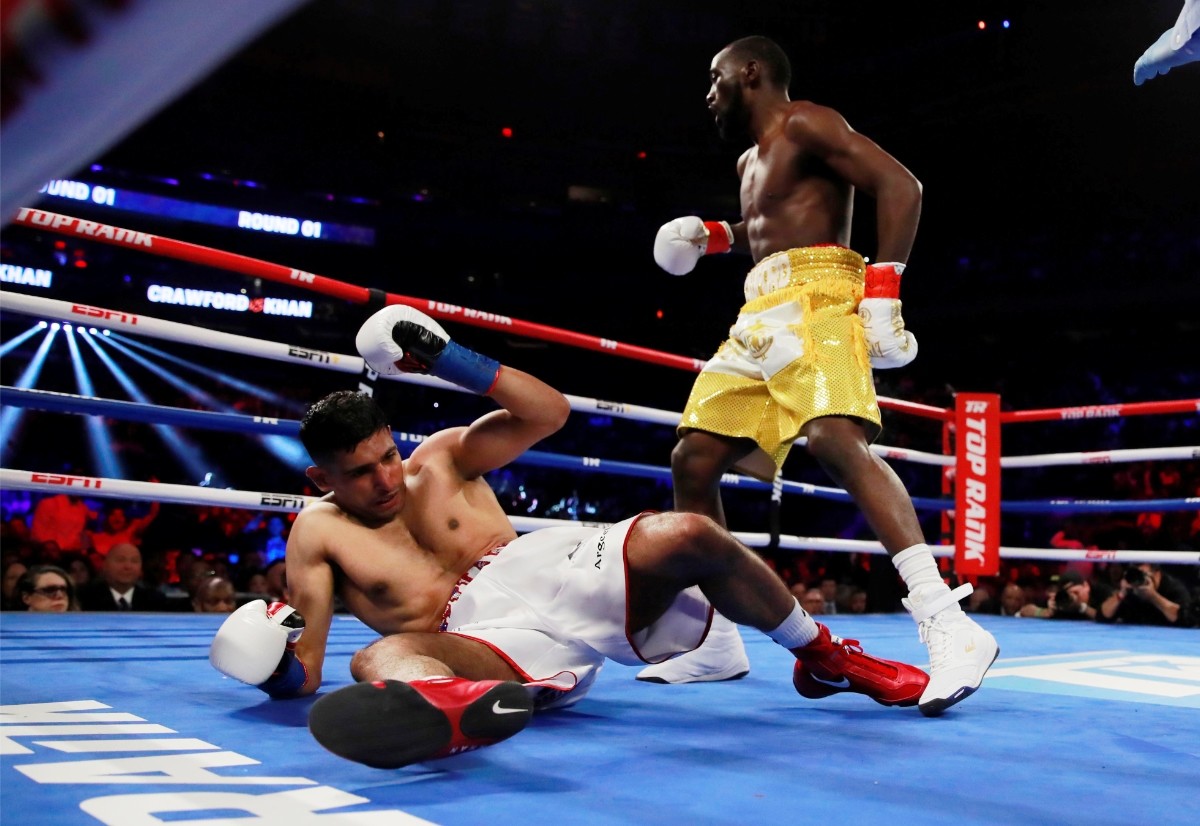 Khan took some time in an attempt to recover, but after telling his corner the pain was "too much," his team took the decision to pull the former WBA and IBF light-welterweight world champion out of the contest as the New York crowd roundly booed from the stands.
Crawford was unimpressed with Khan's inability to continue, and told his opponent to "tell the truth" after the fight.
Khan was insistent at the post-fight press conference that he hadn't given up, saying: "I would never quit, I would rather be knocked out.
"I'm one of those fighters where I'd rather be knocked out in fights. I have been knocked because I've tried to win fights."
But Crawford saw things differently and interrupted the Brit, saying: "You didn't quit? Tell the truth. So, what happened?"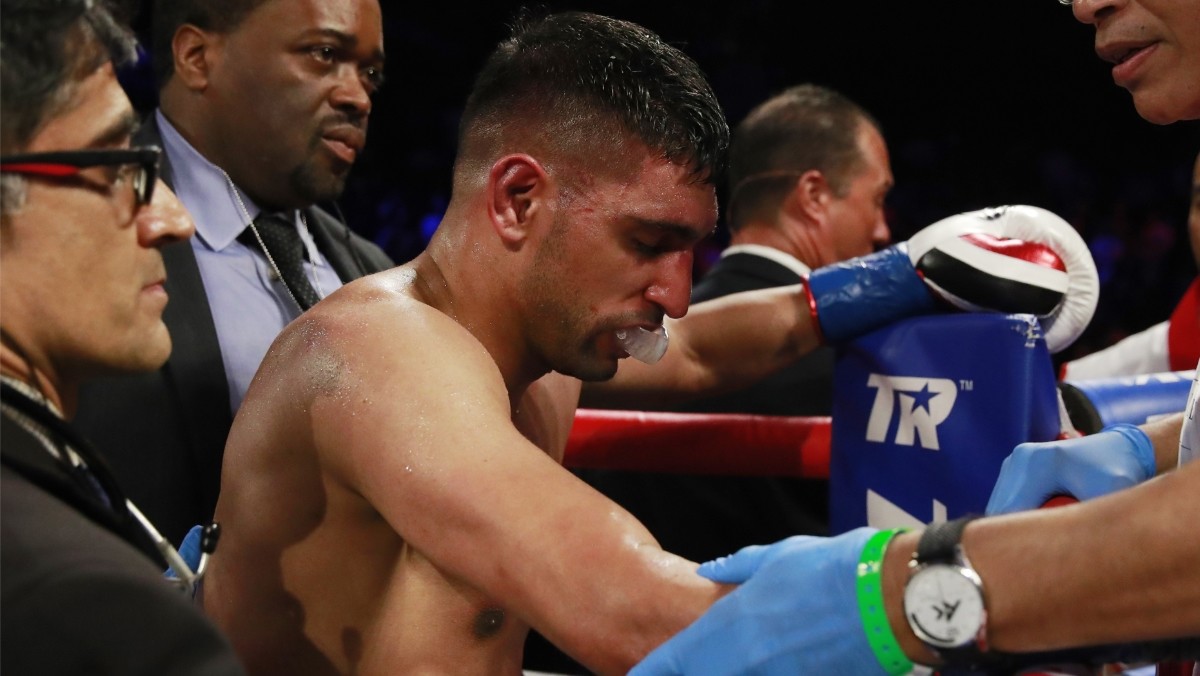 Replays appeared to show the low blow landed off-center, and seemingly connecting more with Khan's right leg than his groin.
And pair argued whether Crawford's low blow actually landed in Khan's groin or on his leg before Khan protested his innocence to the assembled media.
"I've not seen the replay, but it was a low blow," he insisted.
"If you guys think I quit, no problem. He was the better fighter and beat me tonight."