'I have to maul this guy': Khabib Nurmagomedov says he's ready to battle Dustin Poirier in September
UFC lightweight champion Khabib Nurmagomedov says interim champion Dustin Poirier deserves the next shot at his title, and stated that he plans to manhandle the American in the same way he has dealt with all his other opponents.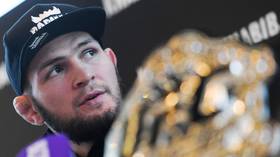 Nurmagomedov remains undefeated at 27-0, and dominated Conor McGregor en route to a fourth-round submission victory at UFC 229 last year. And 'The Eagle' is already looking forward to his next matchup when he returns from his suspension later this summer.
Nurmagomedov has repeatedly stated the likelihood that he would return for the UFC's upcoming pay-per-view event in Abu Dhabi on September 7, UFC 241.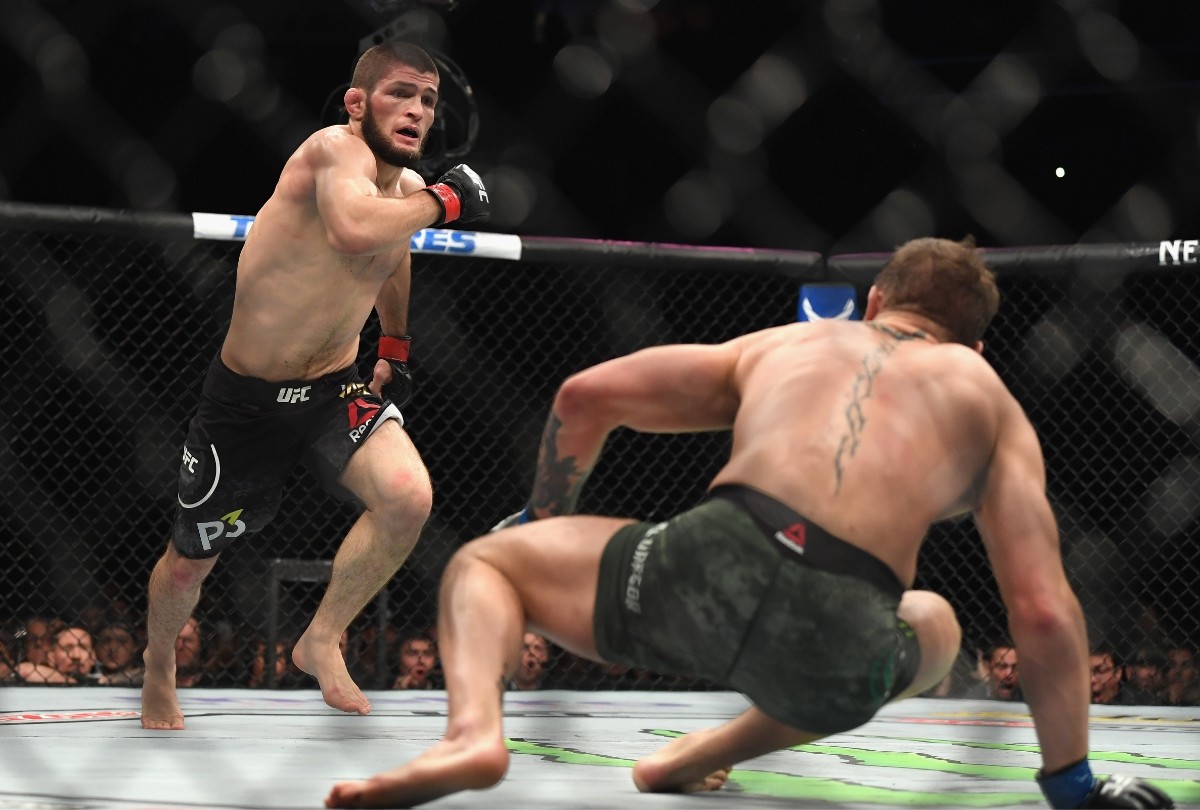 And the Russian world champion says he is ready to face interim champ Poirier, who captured the belt with a stirring performance to outpoint reigning featherweight world champion Max Holloway at UFC 238 earlier this month.
Speaking on the ESPN+ post-fight show after the UFC's event in St. Petersburg on Saturday, Nurmagomedov said he was impressed with Poirier's display that night.
"I think it was very good performance from Dustin Poirier," he stated.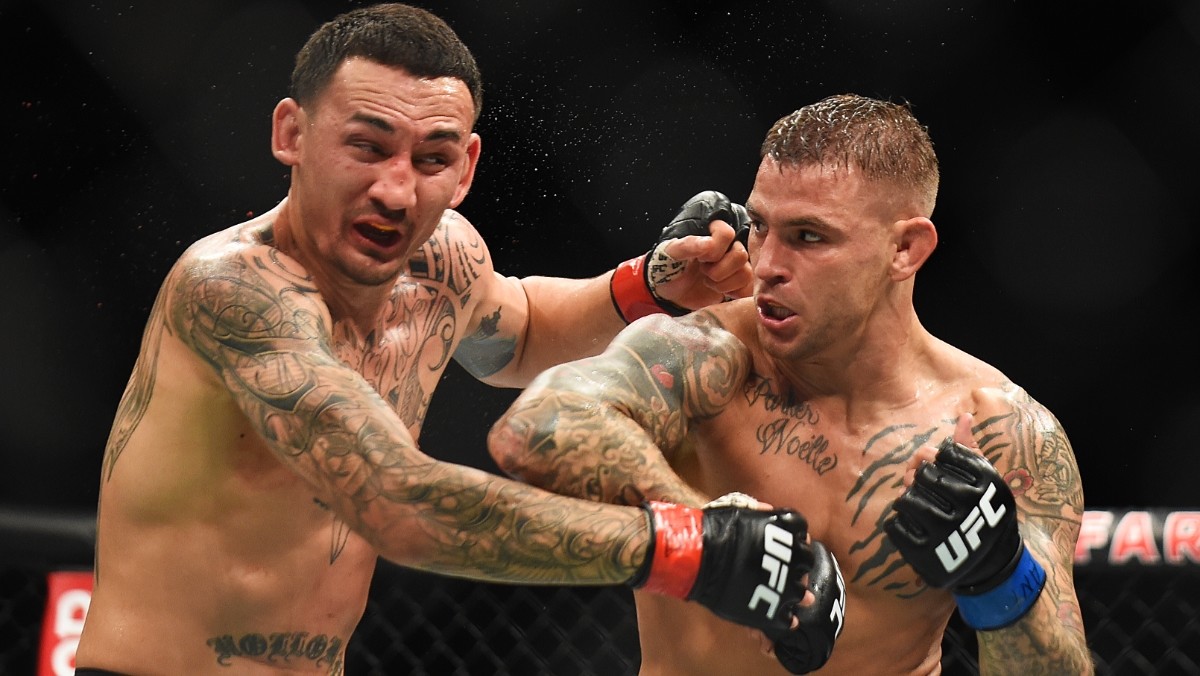 "Honestly, before fight I think Holloway going to beat him. This is my prediction when you talk with friends, with father, with team, but he impressed me.
"Dustin has impressed me. I think he has very good boxing, much better than before. Every fight he becomes stronger, better in boxing on his feet.
"I think he deserves a title shot. He already interim UFC lightweight champion, I am real lightweight champion. We have to fight. Now we're working on this."
Nurmagomedov was in attendance in St. Petersburg to watch his teammate Islam Makhachev claim a hard-earned win in the night's co-main event.
READ MORE: Khabib in the house! UFC lightweight king watches octagon action in St. Petersburg
But while he was octagonside supporting his fellow countryman, he said his thoughts have already turned to a September clash with Poirier, potentially in Abu Dhabi at UFC 241 on September 7.
And he made very clear that he plans to deal with the interim champion in the same way he has dealt with all of his previous 27 opponents - by dominating them at close quarters.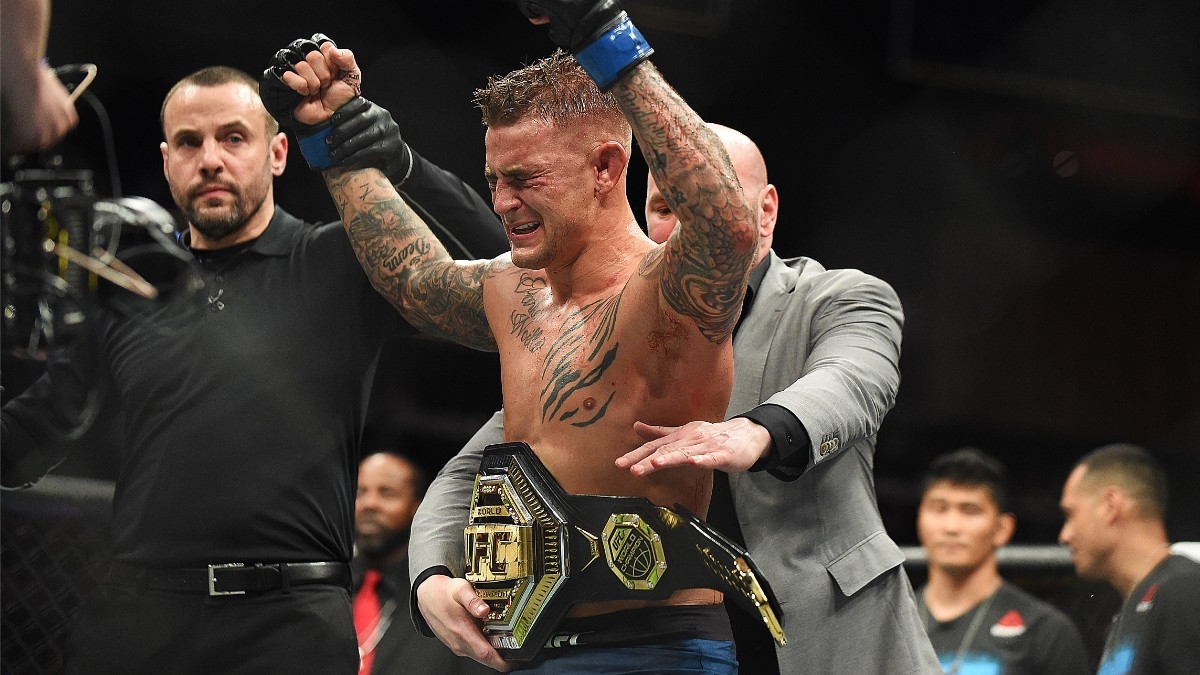 "He have very good background, he have good ground game – not bad – he have good striking game," Nurmagomedov said.
"I follow him long time and versus me – I think I have to maul him like I do with everybody. This is what I have to do. I respect him like fighter, like human, but when we go to the cage, I have to maul this guy.
"This is what I want, and right now I am focused on September. Five months before fight, and I think it's going to be really good fight with him."
Also on rt.com
'See you in September': Khabib awaits after Poirier sees off Holloway in slugfest
You can share this story on social media: