'Collect his blood and clone him!': Lionel Messi stuck with gruesome facial injury in CL QF (PHOTOS)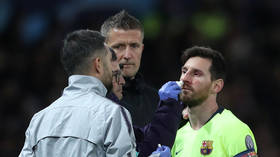 Manchester United defender Chris Smalling found a novel way of stopping feared Lionel Messi in their UEFA Champions League quarter final tie - by leaving the Barcelona captain bloodied and bruised after an aerial challenge.
READ MORE: 'Messi will want to leave his footprint in a mythical stadium' - Jose Mourinho on UCL quarterfinals
The two players went up for a header in the first half of the match at Old Trafford, and in which the diminutive Argentine maestro came off the worse of the pair, being sent sprawling by the spindly defender onto the pitch within half an hour.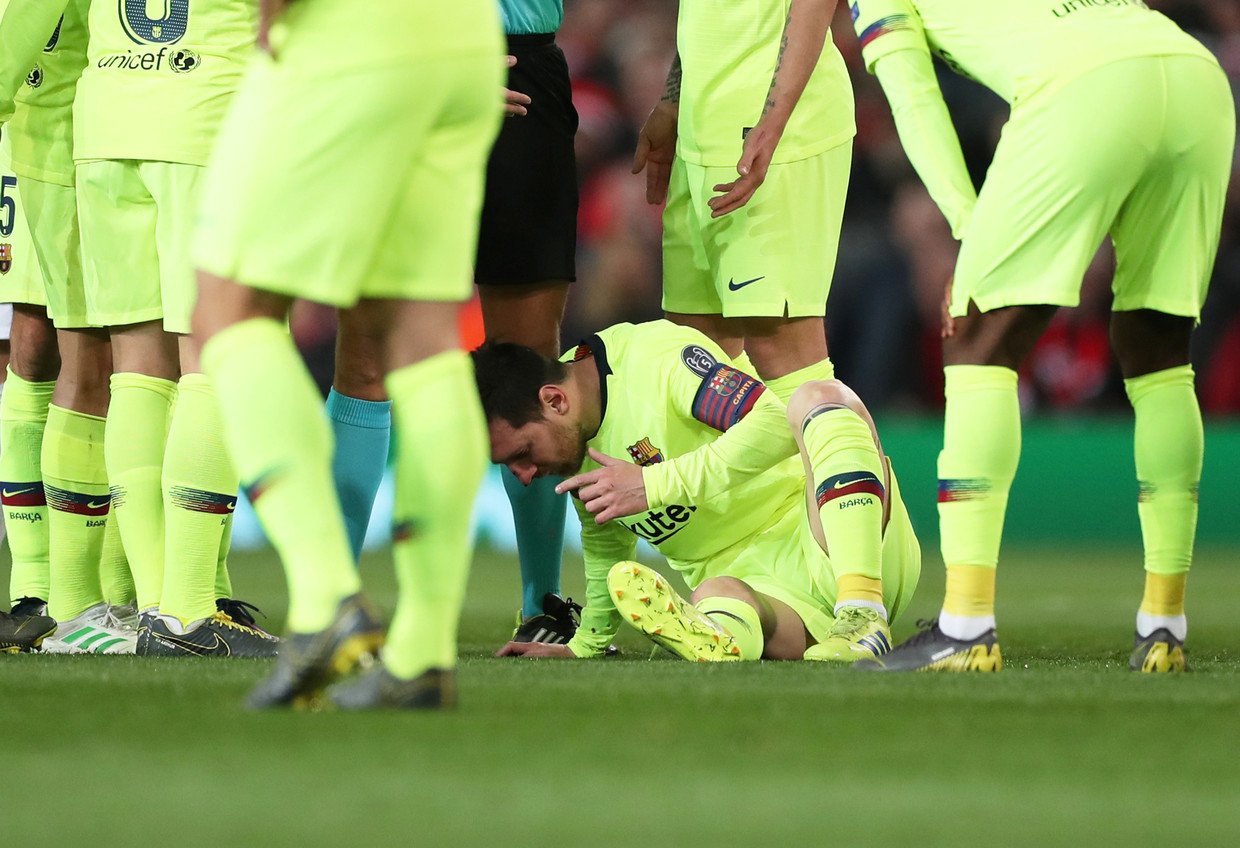 Messi stayed down with blood streaming from his shattered nose and visible damage to his face. The much bigger Smalling appeared unscathed and watched on as Messi received treatment on the field.
Unsurprisingly, social media was quick to imply that Smalling had ran out of ideas to contain the Argentine, and had resorted to violent tactics.
Smalling actually tried to break Messi's face there😂

— DC🇿🇦 (@FiIthy_Herrera) April 10, 2019
Big fan of Chris Smalling saying "bring it on" to Messi and then making him bleed inside 30 minutes.

— The Man Utd Way (@TheManUtdWay) April 10, 2019
Chris Smalling was up for this pre-match, Messi now knows he wasn't joking.

— Sam Homewood (@SamHomewood) April 10, 2019
Messi provided a pinpoint pass to Luis Suarez for the Uruguayan to head home on 13 minutes. The goal was originally ruled out for offside, but a VAR review later led to the decision being reversed, and the Catalan club went into half time 1-0 to the good.
You can share this story on social media: