Father of British snowboarder who killed herself on 18th birthday criticizes pressure on athletes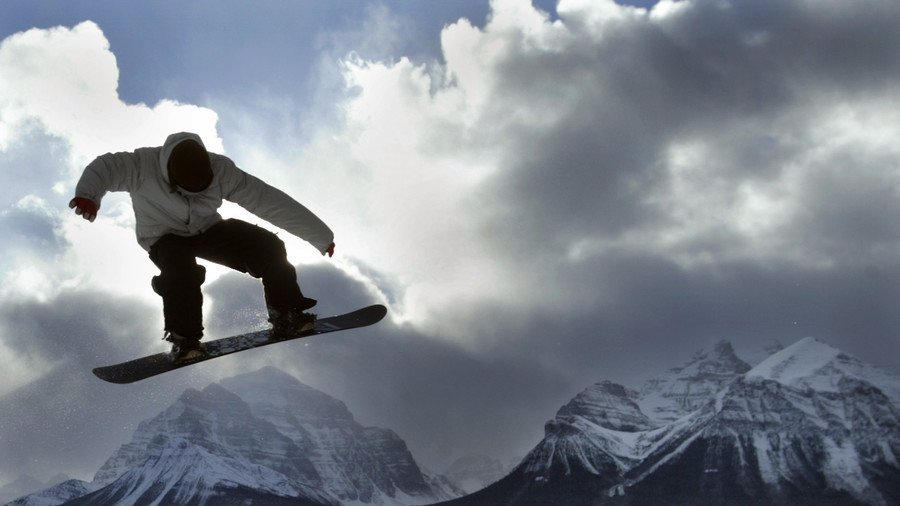 The father of British snowboarder Ellie Soutter, who committed suicide on her 18th birthday, has said the pressure of competing in high-level sport could have been a factor in her tragic death.
Soutter was found dead in woodland near her home in Les Gets in the French Alps on July 25, having taken her own life.
READ MORE: 'RIP you little champion': Father's tribute to Brit snowboarder who killed herself on 18th birthday
She had moved to the area from Surrey to live with her father in 2010, and went on to compete for Team GB as a junior.
The young snowboarder claimed bronze at the European Youth Olympic Winter Festival in Turkey last year – Britain's only medal at the event – and had been chose to represent Team GB at the Junior World Championships in New Zealand in August. She was also seen as a bright prospect for the 2022 Olympics in Beijing.
Her father, Tony Soutter, believes the high pressure of competing at the top level of the sport, coupled with his daughter's history of mental health problems, may have contributed to her death.
Ellie had missed a flight shortly before her death, which meant that she was unable to link up with the Team GB squad for training.
"She wanted to be the best," Soutter told the BBC in his first public interview since his daughter's death.
"She didn't want to let anybody down. Unfortunately it all came about from missing a flight which then meant she didn't go training with the GB squad.
"She felt she'd let them down, felt she'd let me down and just tragically it just takes one silly little thing like that to tip someone over the edge, because there's a lot of pressure on children."
Soutter, 53, believes that more needs to be done to care for young athletes' mental health in such high-pressure environments.
"Mental health awareness needs to be really looked at and made more public," he said. "I have lost my best friend, my total buddy. She was my rock," he added.
He had also paid a touching tribute to his daughter last week in which he had written of his pride at her achievements.
"I was so proud of the beautiful young woman she had turned into. Ellie I will miss you more than you could have ever imagined. Rest in peace you little Champion!"
Ellie's family have now set up a foundation in her name to help young winter sports athletes with financial support.
A spokesperson for UK Sport said the organization was working to ensure athletes' received appropriate mental health support.
"This is a desperately sad situation and our thoughts are with all of Ellie's family and friends," the spokesperson said, according to the BBC.
"We are working with all of our Olympic and Paralympic programmes and the mental health charity Mind to make sure appropriate support is in place."
Ellie's funeral is planned to take place in Les Gets on Thursday, and will involve a church service followed by a private cremation.
You can share this story on social media: