Mother Jones: Russian Football Team too white, Tatar is a type of sauce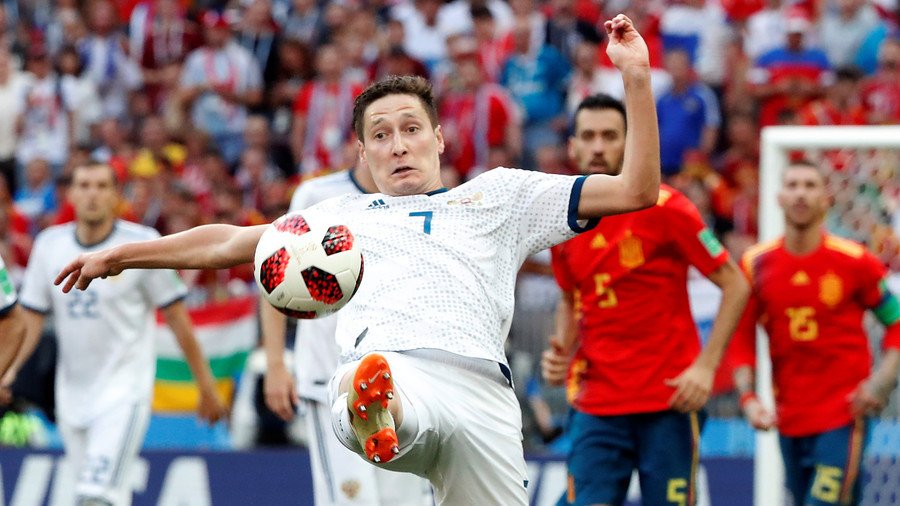 Daler Kuzyayev has been one of the breakout stars of this year's World Cup, with the Zenit midfielder featuring in all four of Russia's games.That's pretty impressive for a player who only had six caps entering the tournament.
However, it must be even more astounding for editors at Mother Jones, who apparently believe the player is an ethnic tartar: a type of sauce which often accompanies fish.
The oversight emerged after the author of a contender for the World Cup's worst take found himself in a Twitter spat on Monday.
On eve of the tournament, Clint Hendler had told his readers how "Russia's national team is too Russian, which Is one reason it will bomb out of the World Cup." And, naturally, this prediction has become the butt of much ridicule as the hosts have powered to the quarter-finals.
Indeed, many Russians have pointed out that the author's whole supposition is wrong anyway, as Russia actually boasts one of the most ethnically diverse squads at the tournament.
Thus, Twitter user "Elle Dee" pointed out to Hendler that the "Russian national team includes two Ossetians (the coach is Ossetian as well), (a) Tatar, (a)Belarusian/Chuvash, (an) Azeri/Russian, three guys with Ukrainian ancestry and even a Brazilian. Those minorities that actually EXIST in Russia are well represented in the national team."
But rather than dial back, Hendler doubled down, tweeting: "the article covers that. Did you read it, or just the headline?"
Alas, the accompanying screen-grab of his text merely betrayed his lack of knowledge of Russia, leading "Elle Dee" to remark "by the way it's Tatar, not "tartar". Daler Kuzyayev is a human, not (a) sauce."
Bryan MacDonald for RT
Like this story? Share it with a friend!
You can share this story on social media: