Zinedine Zidane's Real Madrid career: A look back as 'Zizou' says 'adieu' (PHOTOS)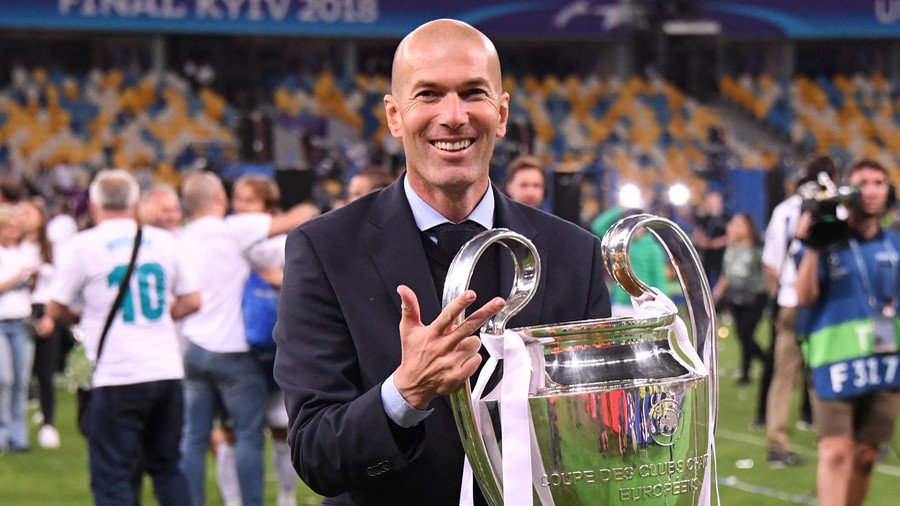 As a manager, just as he had done as a player, Zinedine Zidane reached the summit of his field, garnering plaudits, respect and a trove of trophies along the way. RT Sport takes a look back at Zizou's Real Madrid career.
Becoming a Galactico
Zidane cut his professional teeth by coming through the youth system at Cannes in his native France before moving to Bordeaux, who knocked many of the rough edges off the man from Marseille. There, Zidane carved out a reputation as a skilled, strong-willed central midfield playmaker before Juventus purchased the rough diamond he had become in 1996.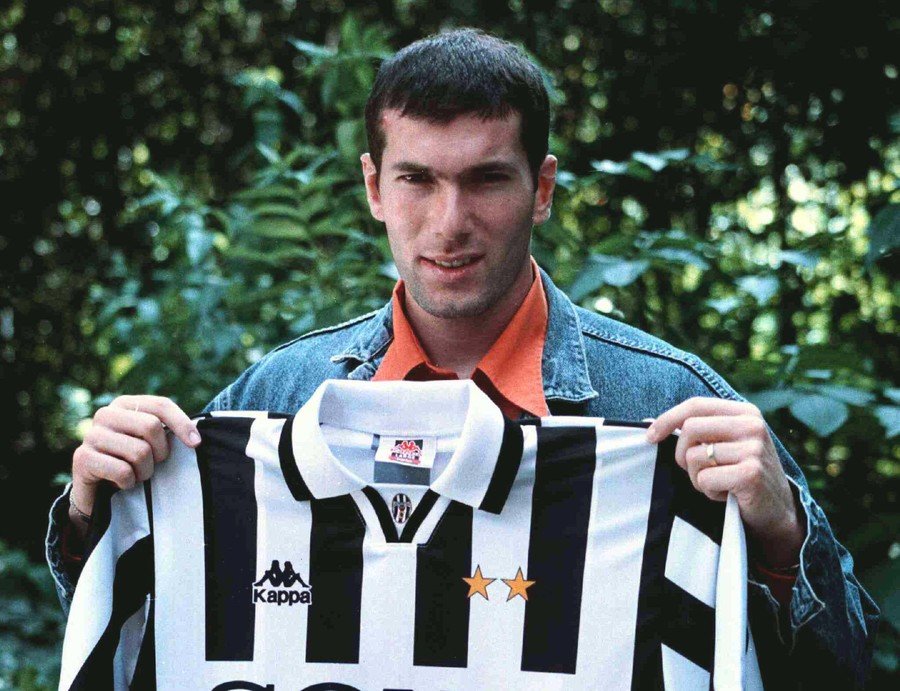 Two Champions League finals in 1997 and 1998 followed, but both ended in defeat for Zidane and 'The Old Lady of Turin'. However, Zidane would go onto personal and international success by winning the World Cup with France in 1998, his two goals in the final landing him World Player of the Year honors.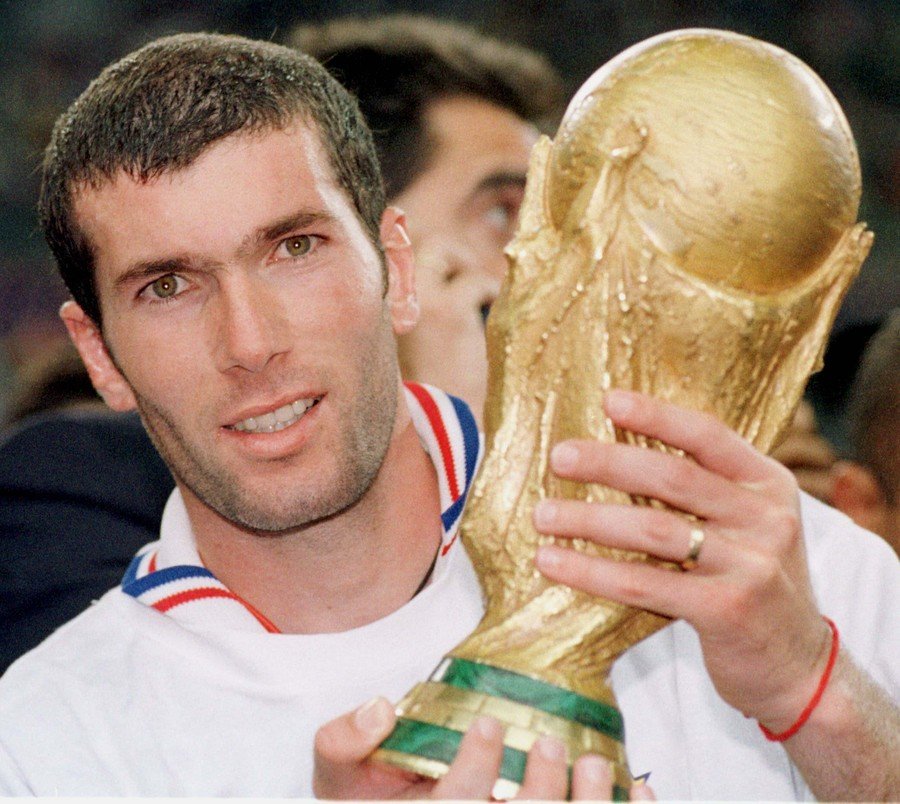 In 2001, Real Madrid swooped to buy the now world-renowned 'Zizou' for a world record €77.5 million ($90.2million) to make him the latest among a burgeoning stable of stars nicknamed 'Galacticos' at Santiago Bernabeu.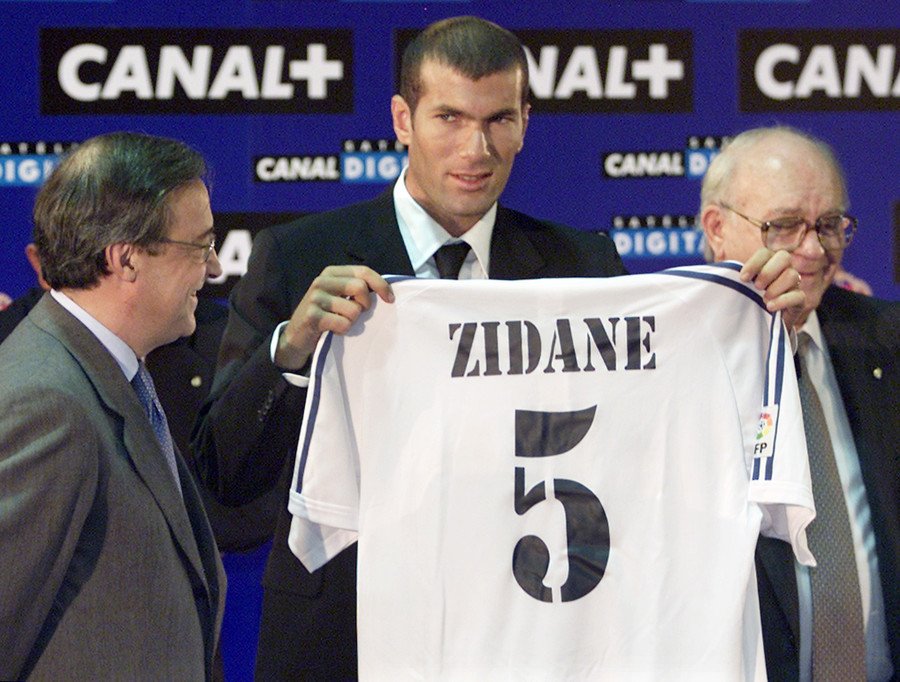 Scoring 2002 UCL Final goal
Zidane's impact in the Spanish capital was immediate. In his first season, he helped the club to the Champions League final at Hampden Park, Scotland, where they faced German side Bayer Leverkusen.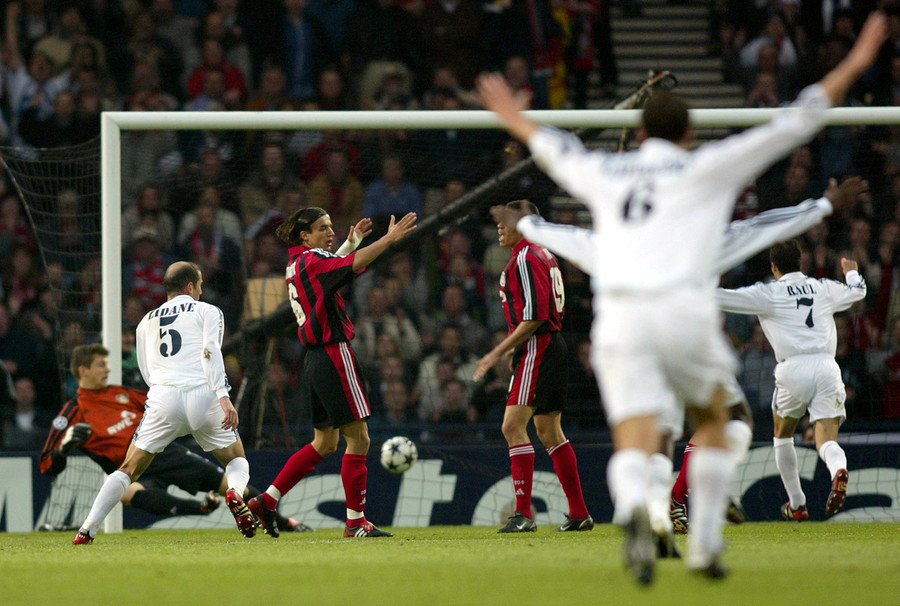 In the 45th minute with the game tied at 1-1, a high cross from Brazilian full-back Roberto Carlos on the left dropped to Zidane on the edge of the penalty area. The Frenchman adjusted himself to pivot and fire the ball on the volley into the top corner. The goal, which proved to be the winner, was a strike worthy of winning any final.
Headbutt & Retirement
Having won everything there was to win, Zidane decided to hang up his boots after captaining France in the 2006 World Cup final. In the final in Berlin, Zidane was red carded after a heated clash with Italian Marco Materazzi, where the French skipper buried his head into Materazzi's chest, sending the defender crashing to the floor.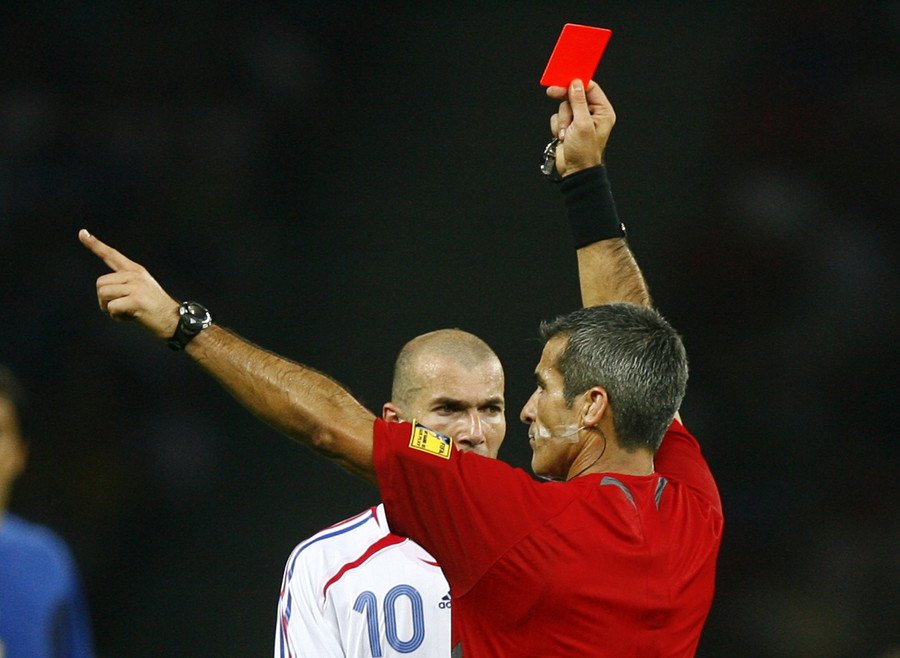 The incident was the last action of Zidane's professional career. Upon retiring, Zidane said he had no desire to move into coaching any time soon. But destiny has a funny way of turning out.
Madrid manager
After initially becoming special adviser under manager Jose Mourinho after a personal appeal by the Portuguese coach for him to work more closely with the Real team, Zidane was promoted to assistant coach to Carlo Ancelotti.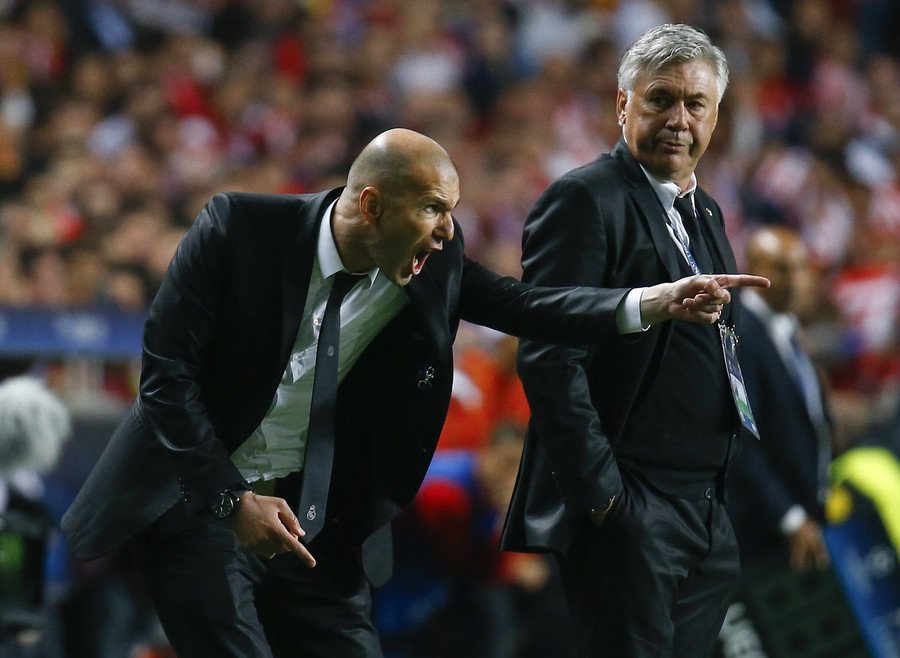 In 2014, Zidane became coach of Real Madrid's famous Castilla youth development squad. Following the departure of manager Rafael Benitez in 2016, Zidane was given the hot seat at the Santiago Bernabeu, setting in motion one of the richest managerial tenures in history.
La Undécima
Fourteen years after clinching the Champions League title as a player, Zidane guided a new generation of Real players led by Cristiano Ronaldo to the tournament's final at San Siro, Milan, against bitter city rivals Atletico Madrid, in just his first season as a football manager.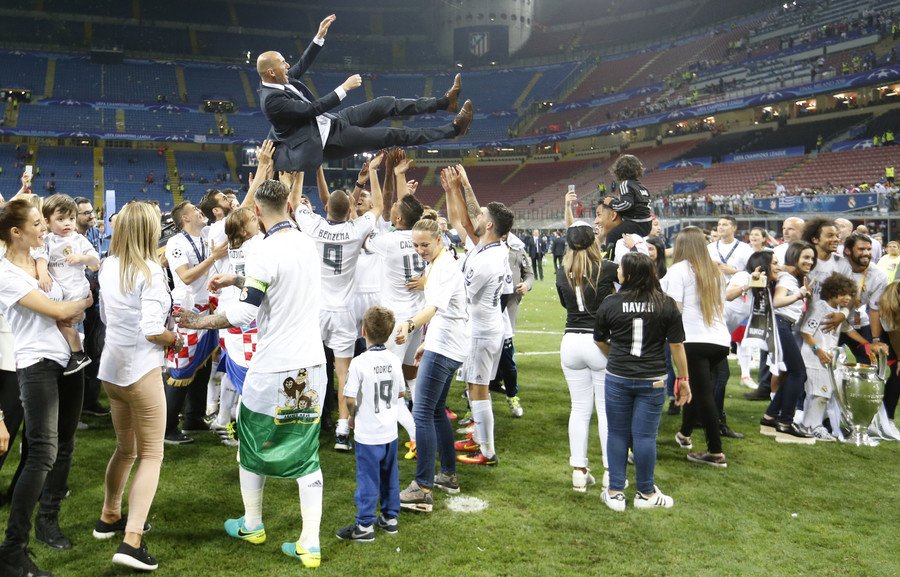 In a dramatic final game, captain Sergio Ramos rose in stoppage time to level the score at 1-1 and take the game into extra time. After extra time failed to separate the two sides, Real bettered their rivals on penalties with Ronaldo netting the winning spot kick to bring home Madrid's 11th Champions League title - 'La Undécima' - in Spanish.
La Liga - Zidane's proudest moment
Upon retirement, Zidane named winning La Liga as his proudest achievement. That came in 2017, when Real pipped rivals Barcelona by three points to claim a record 33rd Spanish league title. During their run to league glory, Real became only the second side to win La Liga having scored in every game. Surprisingly, Zidane wasn't awarded the LFP manager of the year award, and only received one manager of the month award, despite delivering the goods to the Spanish capital.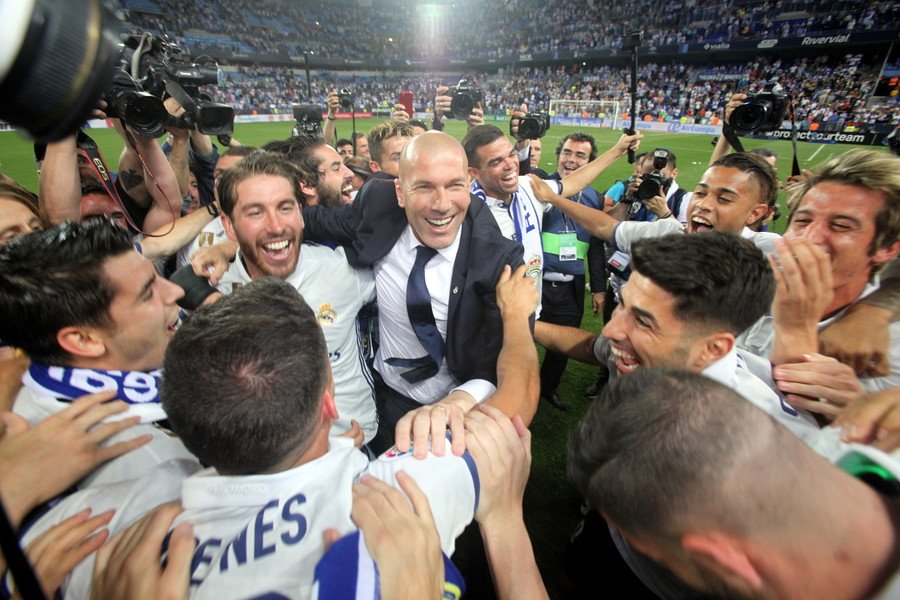 La Duodécima
The season after winning his first European title, Zidane returned to Great Britain, where he had won his first ever Champions League as a player, beating his former team Juventus in the final at Millenium Stadium in Cardiff. In winning their 12th European crown - La Duodécima - Real become the first side to defend the Champions League in its current format. This time, Madrid won in more emphatic fashion, beating the Italian side 4-1 after the scores had again been level at one goal apiece.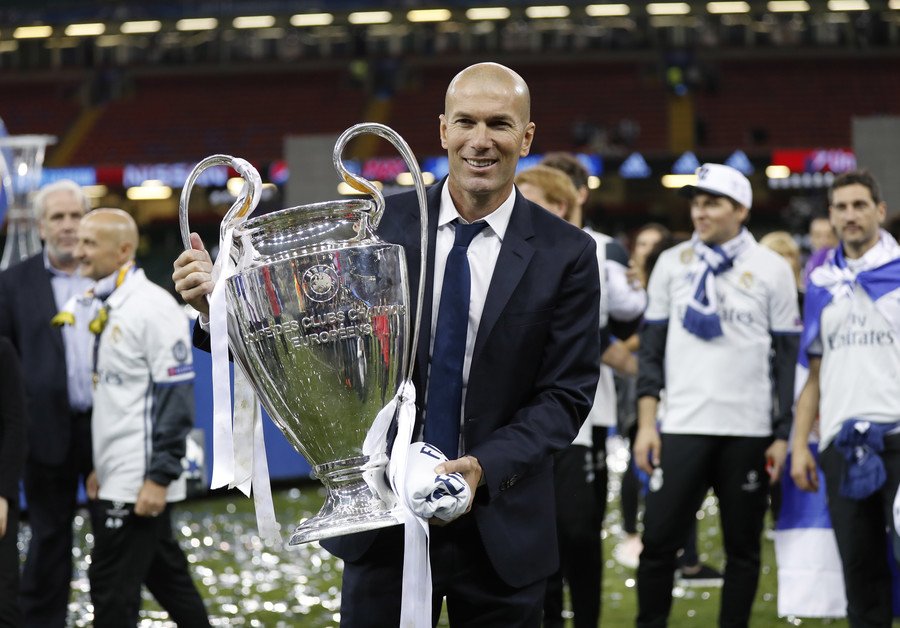 Lucky 13
Last weekend, Zidane led his Real Madrid side to Kiev for the Champions League final after a dismal La Liga campaign to face a Liverpool side buoyed by their underdog status and the form of 44-goal Egyptian striker Mohamed Salah.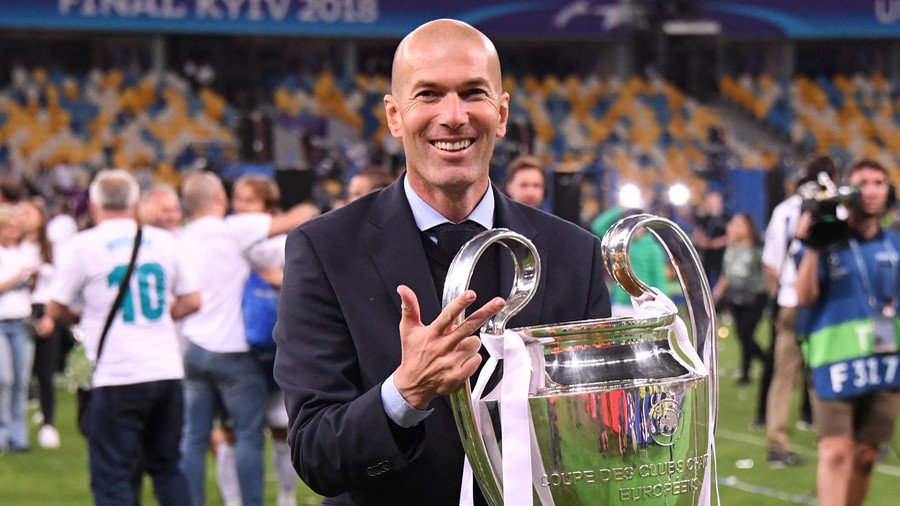 In the final, Salah was injured in a tussle with Madrid captain Sergio Ramos, being carried off in tears with the scores level. In the second half, a goal from Karim Benzema and two from Gareth Bale gave Real a third Champions League title in three years. Bale's second goal - an acrobatic overhead kick from the edge of the penalty area - was heralded in the same bracket as Zidane's Hampden Park stunner goal 16 years earlier. It would be the final goal of Zidane's Real Madrid career.
Retirement
On Thursday morning May 31, 2018, Zinedine Zidane called a press conference. One and a half hours later, he announced to the world: "I have taken the decision to not continue going into the next season. For me and for everybody, I think the moment to change has arrived. It was not an easy decision.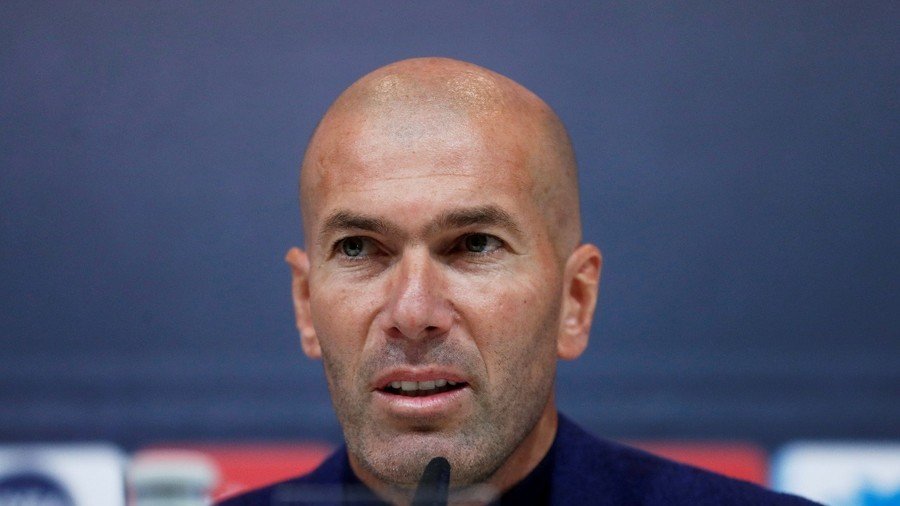 "This is my decision. Maybe it's a mistake. But I feel it's time. If I don't think that we can keep winning then it's time. How can I ask more from the players? Big players need a change," he added. Where to now? Only time will tell.
Just as he had done in his playing career, Zidane had thrilled, and he finally shocked the footballing world but had ultimately bowed out from his Madrid career at the very top of his game.
READ MORE: 'The moment to change has arrived': Zidane steps down as Real Madrid manager
You can share this story on social media: