Russian Olympians greeted by thousands of fans on Moscow arrival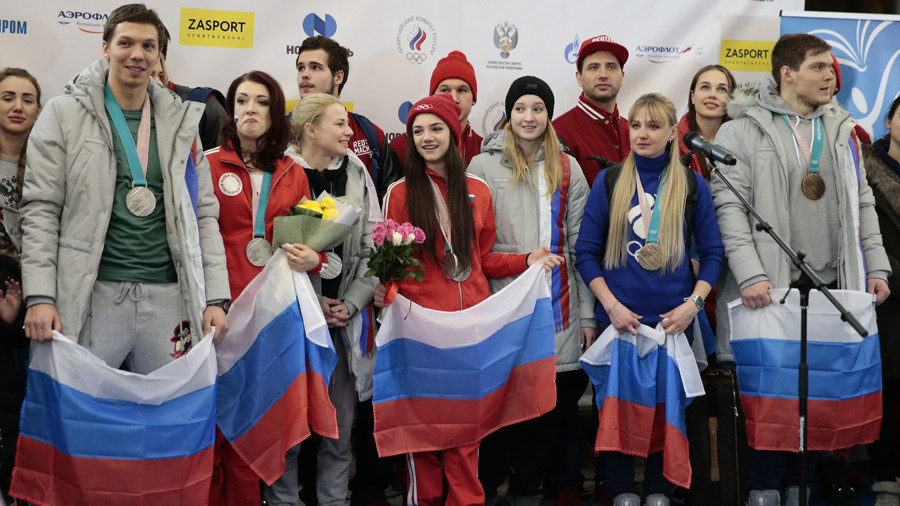 Russian Olympians received a warm welcome from a huge crowd at Moscow's Sheremetyevo Airport, where fans had gathered to catch a glimpse of their heroes returning from the PyeongChang 2018 Winter Games on Tuesday.
Several hours before the scheduled arrival of the plane carrying the athletes, thousands of fans, relatives and friends began to gather at the airport bearing Russian national flags and banners with patriotic slogans.
Russian ice-hockey players, figure skaters, cross-country skiers and freestylers were greeted by the well-known Russian song "Katyusha," which became famous during World War II as an inspiration to defend the country from invaders.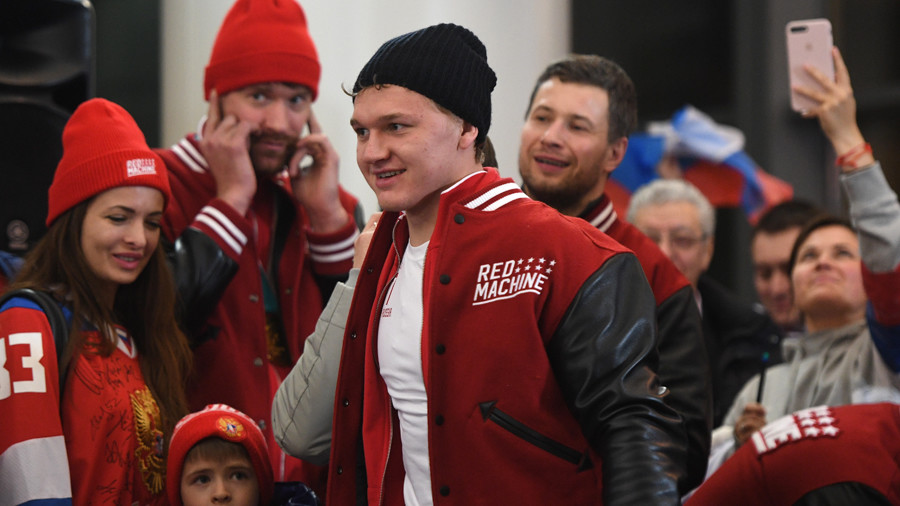 President of the Russian Olympic Committee (ROC) Alexander Zhukov, who flew back from South Korea with the Olympians, delivered an emotional speech at the airport, in which he thanked the athletes for their success in PyeongChang.
"On behalf of the ROC, I want to thank our athletes who participated at the Games, as well as the fans who fiercely supported them," Zhukov said, according to TASS. "There were doubts regarding our decision to take part at the Olympics, but now I'm sure not one person doubts that the gold medal in the men's ice hockey was won by the Russian team, not some other team.
"Our athletes competed with Russia in their hearts," Zhukov said, referring to the obligation of Russian Olympians to compete under a neutral flag in PyeongChang.
READ MORE: 'It's OK, we understand': IOC won't sanction 'excited' hockey heroes for singing Russian anthem
Alina Zagitova, the 15-year-old skater who suffered bitter criticism from sections of the US media, earned the first gold medal for OAR, delivering a performance that belied her years.
OAR's second gold came from the ice-hockey players, who defeated surprise finalists Germany 4-3 in a heart-stopping thriller that stretched into overtime. It was their first Olympic hockey gold since 1992. Russian President Vladimir Putin is expected to meet with the Games medalists later this week.