'Doping is absolutely useless in curling' – European champion Anna Sidorova
Two-time European curling champion Anna Sidorova says that performance-enhancing drugs are ineffective in curling, which requires intellectual skill rather than physical strength.
In an exclusive interview with RT, world silver medalist Sidorova said that apart from being physically fit, a successful curler should be psychologically strong and able to handle pressure.
"I don't think that doping can be useful in curling. Psychological and physical aspects are both important in our sport," Sidorova said.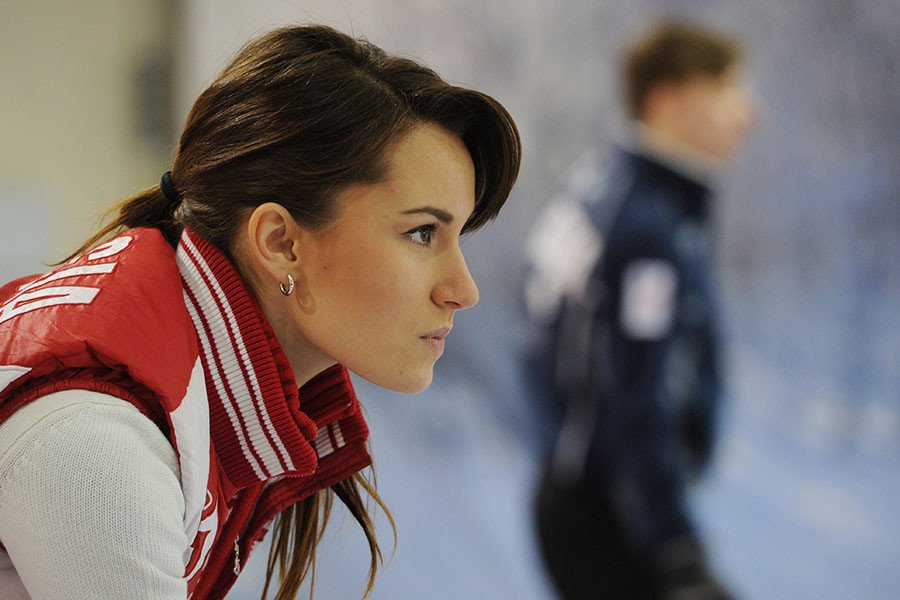 "Doping will not give you any advantage in that regard. I'm sure psychology is even more important. If you take sedatives to calm excessive jitteriness, you will not be able to sweep. If you take something to enhance sweeping, you will fail to hold yourself together and remain calm."
Sidorova was speaking as the doping scandal surrounding Russia reignited in PyeongChang, after curler Alexander Krushelnitsky reportedly failed a doping test at the Winter Olympics.
The substance in question is meldonium, a drug that was banned by WADA in 2016. However, some have claimed that Krushelnitsky's food or drink may have been spiked.
Sidorova said that an Olympic athlete should be vigilant in preventing potential provocation from rivals, including spiking with banned drugs.
"A professional athlete included in the World Anti-Doping Agency's (WADA) registered testing pool should be very cautious with any food and drinks. We all know, if you open a sealed bottle and drink from it you should keep your eyes on it. If you have turned away for a second – don't drink from that bottle any more. Every curler does everything possible to stay clean and not take prohibited drugs," Sidorova said.
"We are adult people, not kids who need additional explanations. Everyone who came to the Olympics knows quite well how to deal with questions regarding doping. As a rule, before going [to major tournaments] we attend special seminars dedicated to these issues," the curler added.
The information on Krushelnitsky has not been officially confirmed, as the International Olympic Committee (IOC) and WADA members are awaiting the results of the athlete's B sample, which will confirm or reject doping allegations against the Olympic Athlete from Russia.
Krushelnitsky and his wife Anastasia Bryzgalova finished third in the curling mixed doubles, winning the first medal for their country in that sport. The athletes' future as well as the fate of their Olympic medal will remain unclear until the IOC announces its verdict.
You can share this story on social media: