'I can't wait for the day we move past this' – American Olympian on US-Russia tensions
Chris Mazdzer, the first American to win an Olympic medal in men's luge singles, says that the Olympic spirit can still bring people together from different countries despite existing tensions and controversies.
Mazdzer, who was 13th in both his previous Olympic appearances in Vancouver and Sochi, claimed a silver medal at the 2018 Winter Games in PyeongChang, only losing out to David Gleirsche from Austria.
The American, however, made the headlines at the beginning of this week not only because of his medal, but also because of a story he revealed following his achievement. A fellow Russian luger, who's name Mazdzer did not reveal, offered him help before the Games by saying he could use his sled.
Talking in PyeongChang to RT's Ilya Petrenko, the American Olympian gave more details about the case, while also expressing hope that the Olympic spirit can still bring people and countries together.
"It was a couple of weeks ago. I was having a very difficult last season and people were starting to reach out and help me, and there was a specific Russian athlete," Mazdzer said.
"He offered me help. Technical help. With my pung, with fiberglass, with aerodynamics. Although it didn't [work out], because as I'm much larger than he is. The fact that he was willing to reach out and help me in such a desperate time shows that sport can bridge cultures, that we can connect on a human level through sport. And that's really what embodies the Olympics here. So many countries are coming together connecting through sport and it really shows the power of a human spirit."
"I can't thank Semyon enough for thinking about me and just trying to help me out in the time of need. I am a very close friend with so many different Russian athletes," he added.
The situation with two rival athletes helping each other is especially significant, considering the current political tensions between the countries – which Mazdzer says he cannot wait to be over.
"Yes, there have been a lot of scandals and I can't wait for the day that we can move past this, and we can just get back right to sport, clean sport," said the athlete.
One more example of inspirational collaboration between Olympic participants was displayed during the men's sprint classic ski race, when American women's ski team coach Matt Whitcomb, who happened to be by the track during the men's race, rushed to help out Russian athlete Alexey Vitsenko, who had lost his ski. Being in close proximity to the stricken competitor, Whitcomb immediately handed him a spare ski, so that the athlete could continue the race.
Talking to RT earlier this week, the coach explained he did nothing extraordinary, as fair play and mutual help have always been among top priorities in a multinational "cross-country skiing family."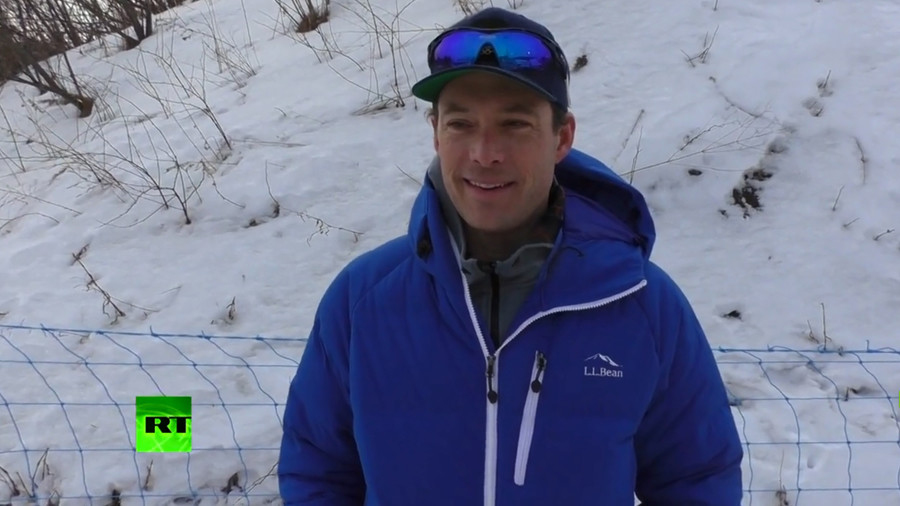 "The cross-country skiing family is exactly that, it's a family. We often benefit from Russian or Norwegian coaches giving our athletes a pole in the race, and we'll do the same," Whitcomb said.
"I would say it's very friendly when you walk by a Russian athlete or coach, we'll always say congratulations or if we've had a good race they will say congratulations to us."
Whitcomb also noted that even the language barrier couldn't prevent Russian and American athletes from establishing good ties.
"Three years ago in Davos the entire Russian women's team came up to our hotel and had tea and cookies with our American team. Not many people spoke the same language, we know few words of Russian, they knew some more English than we knew Russian, but we had a great time and it was one of those moments in my career that I will remember."