Not-so-snow White: Shaun White's snowboarding gold clouded by sex assault allegations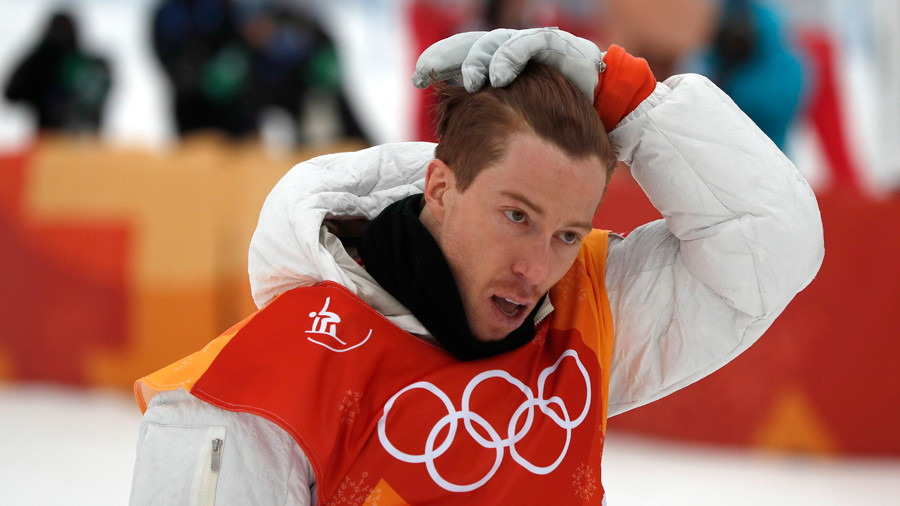 US snowboarder Shaun White romped to a record-breaking third gold medal at the PyeongChang 2018 Winter Olympic Games on Wednesday, but his celebrations were overshadowed by the resurfacing of past sexual assault allegations.
White's 97.75 in the men's halfpipe on Wednesday ensured that he became the first snowboarder in history to win three Olympic gold medals. The American had previously won in Torino in 2006 and Vancouver 2010, missing out in Sochi four years ago before completing his hattrick in South Korea.
In doing so, White scooped the United States' 100th Winter Olympic gold medal of all time, and became the first American male to win gold at three different Winter Games.
But the 31-year old's win was marred by allegations of sexual harassment, catalogued in a 2016 lawsuit filed by Lena Zawaideh, a former drummer in White's rock band Bad Things.
"White sent sexually explicit and graphic images to Zawaideh of engorged and erect penises, forced her to watch sexually disturbing videos, including videos sexualizing human fecal matter, and made vulgar sexual remarks to her," the suit read, TIME reported. Zawaideh and White reached an undisclosed out-of-court settlement last year.
Following White's win in PyeongChang, the California native labeled the accusations "gossip" and dismissed press conference questions on the matter.
"You know honestly, I'm here to talk about the Olympics, not gossip so, I don't think so," White said, when asked if the lawsuit would tarnish his reputation.
"I am who I am and I'm proud of who I am, and my friends love me and vouch for me and I think that stands on its own," White said before refusing to answer follow-up questions on the issue, adding that he felt he'd addressed the matter, and leaving the press conference to attend the medal ceremony.
READ MORE: Olympic Park evacuated, biathlon postponed as high winds wreak havoc in PyeongChang (PHOTOS)
Zawaideh's lawsuit also alleges that White told her to alter her appearance, including getting her hair cut, wearing revealing clothing, and not wearing her signature red lipstick.
The response from White has caused a stir on social media, with many users condemning the lack of attention afforded to the allegations in the wake of White's win.
In a separate incident, White also riled Americans by appearing to drag the US flag across the snow as he made his way off the slopes immediately after his gold medal-winning performance.