NFL player Edwin Jackson killed by 'illegal immigrant' in drunk driving smash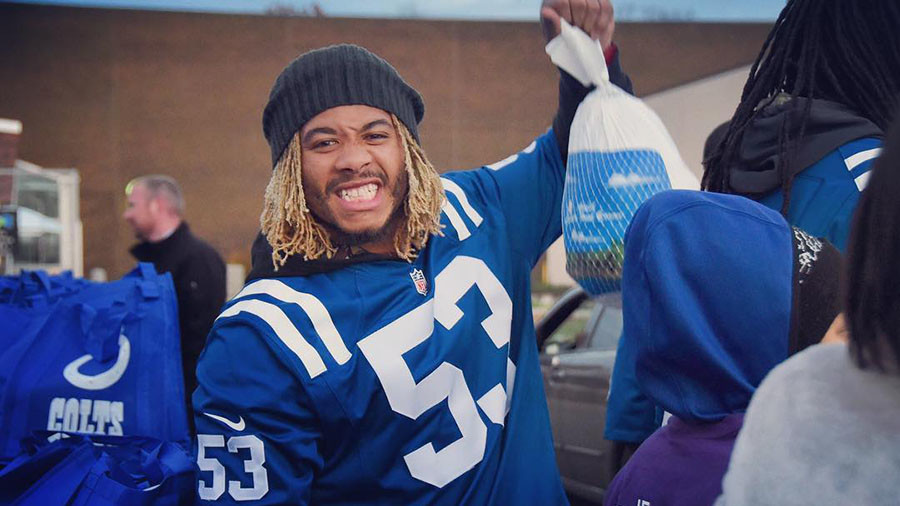 The drunken driver who killed Indianapolis Colts linebacker Edwin Jackson in a horror car crash on Sunday was an immigrant from Guatemala living the US illegally, Indiana State Police report.
Pick-up truck driver Manuel Orrego-Savala was allegedly drunk when he plowed his car into Jackson and an Uber driver standing by the side of the road, killing both, before fleeing the scene on foot.
The 37-year-old Orrego-Savala, who had twice previously been deported from the US, in 2007 and 2009, gave an alias to officers when apprehended.
"Orrego-Savala is in the United States illegally and has previously been deported on two occasions, in 2007 and again in 2009," Indiana Police Sergeant John Perrine said in a statement, BBC reported.
"State police investigators are working with US Federal Immigration Officials and they have placed a hold on Orrego-Savala."
The tragic death of Jackson, 26, was condemned as "disgraceful" and a "preventable tragedy" by US President Donald Trump, who has often made the link between illegal immigration and crime.
So disgraceful that a person illegally in our country killed @Colts linebacker Edwin Jackson. This is just one of many such preventable tragedies. We must get the Dems to get tough on the Border, and with illegal immigration, FAST!

— Donald J. Trump (@realDonaldTrump) February 6, 2018
Trump tweeted: "So disgraceful that a person illegally in our country killed Colts linebacker Edwin Jackson. This is just one of many such preventable tragedies. We must get the Dems to get tough on the Border, and with illegal immigration, FAST!"
You can share this story on social media: