WADA officers disrupt Russian women's ice hockey training session in PyeongChang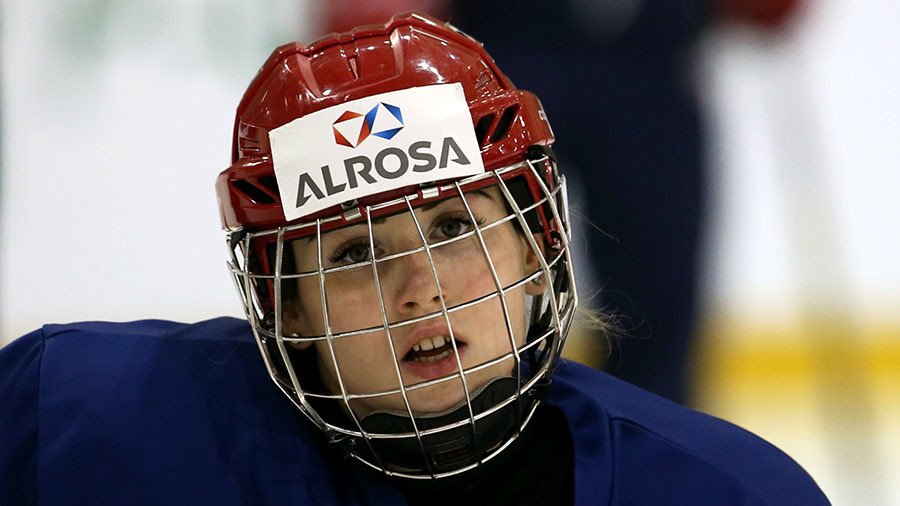 Russian female ice hockey players at the Winter Olympics came under scrutiny from World Anti-Doping Agency (WADA) officers, who took 16 team members to doping control hours before a scheduled training session.
The team is competing at the Games under the name 'Olympic Athletes from Russia' following the ban imposed on the country by the International Olympic Committee (IOC) amid the ongoing doping scandal.

"The team had an exhausting journey [to South Korea], our luggage was delayed, and we were late for an evening training session," Aleksey Chistyakov, the head coach of the women's hockey team, told Match TV on Monday.
READ MORE: Top sports court overturns IOC's ban on 28 Russian athletes in groundbreaking ruling
"We were forced to conduct a short-handed practice, as more than half of the team was taken by the doping officers, and the girls were late for training. The players are motivated [to achieve good results]. We have spent the last two seasons preparing for the Olympics. Facing such a political situation [amid the doping scandal] we want to prove to everyone that we are a competitive and battle-ready squad," he added.
The Olympic female ice hockey tournament begins on February 10, the day after the Opening ceremony in PyeongChang. The Russian squad will face off against Canada in their opening game on February 11.
In December, the IOC imposed harsh sanctions on Russia for alleged doping violations, prohibiting more than 50 athletes from participating in the 2018 Winter Games in South Korea. The Russian female ice hockey squad was reduced as a result of the sanctions, as six players who competed at the 2014 Sochi Games were slapped with life bans for any future Olympics.
Inna Dyubanok, Ekaterina Lebedeva, Ekaterina Pashkevich, Anna Shibanova, Ekaterina Smolentseva and Galina Skiba were penalized by the Olympic governing body, which also ruled to annul their sixth place finish at the home Games in Sochi.
Last week, the Court of Arbitration for Sport (CAS) overturned the lifetime bans of 28 Russian team members, declaring that the evidence presented by the IOC was "insufficient" to establish that "an anti-doping rule violation (ADRV) was committed by the athletes."
Four national ice hockey players – Ekaterina Lebedeva, Ekaterina Pashkevich, Anna Shibanova and Ekaterina Smolentseva – were among those cleared by CAS. However, the court ruling didn't allow all the athletes to enter the upcoming Games, as the IOC has refused to invite 13 CAS-approved athletes and two coaches to PyeongChang, after observing "additional elements and/or evidence, which could not be considered by the IOC Oswald Commission because it was not available to it" just days after the CAS decision.
It is expected that WADA's attention in PyeongChang will be mainly focused on the Russian athletes who were allowed to compete at the Winter Games under the name 'Olympic Athletes from Russia.'
You can share this story on social media: