Russian fans banned from waving flags at PyeongChang Paralympics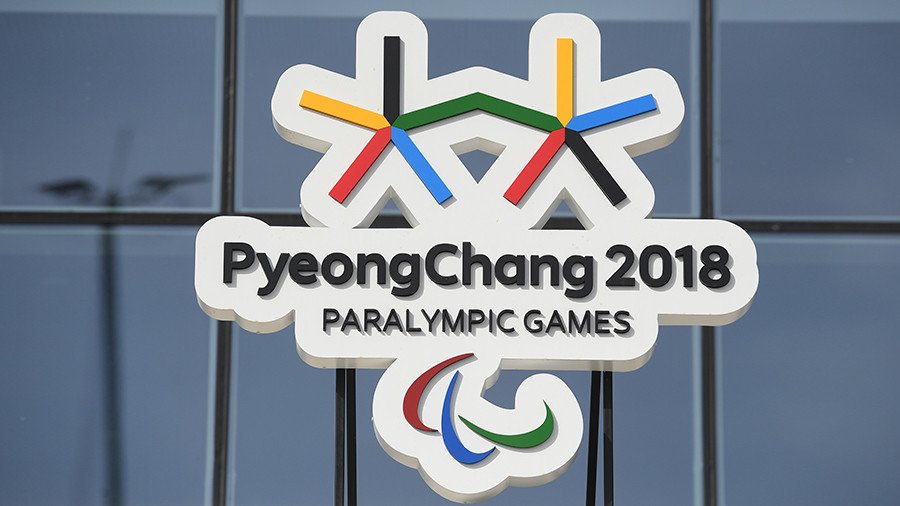 The International Paralympic Committee (IPC) has banned Russian fans from waving the national tricolor at the PyeongChang 2018 Winter Paralympics following the organization's decision to keep Russia's suspension in force.
The IPC made a final decision to maintain Russia's suspension on Monday, meaning only a handful of Russian paralympians would be allowed to compete under the title "Neutral Paralympic Athletes."
In accordance with IPC rules, flags of a "non-participating country" are forbidden from the stands at the Paralympic Games.
The decision represents a shift from the earlier IOC ruling to allow fans at the PyeongChang Olympics to fly Russian flags, as does the absence of 'Russia' in the name under which neutrals can compete – a change from the IOC's "Olympic Athlete from Russia" tag.
IPC President Andrew Parsons said "between 30 and 35" Russian athletes are to take part as neutrals due to "significant progress" from Russia's Paralympic Committee. Parsons also asserted that the country's anti-doping system "is no longer compromised or corrupted."
Parsons told RT that the rule doesn't relate exclusively to Russia. The official laid out the organisation's plan of how to respond should fans violate the ruling, adding that any instance of bearing the Russian flag will be dealt with "when the situation arises."
"There is a policy in place that says that no flags from countries that are not participating in the Games (can be) in the stands," he noted.
"So the organising committee has measures in place if any other, including the Russian flag, arises in the stand. It's an operational matter that will be dealt with the organising committee."
READ MORE: 'This is your last opportunity' – IPC to Russian Paralympic Committee
Russia is required to meet two criteria for restoring IPC membership, according to the body's statement, namely addressing the findings made by the McLaren report, as well as full reinstatement of the Russian Anti-Doping Agency (RUSADA) by the World Anti-Doping Agency (WADA).
You can share this story on social media: