Serena Williams to step back onto tennis court after maternity leave this Saturday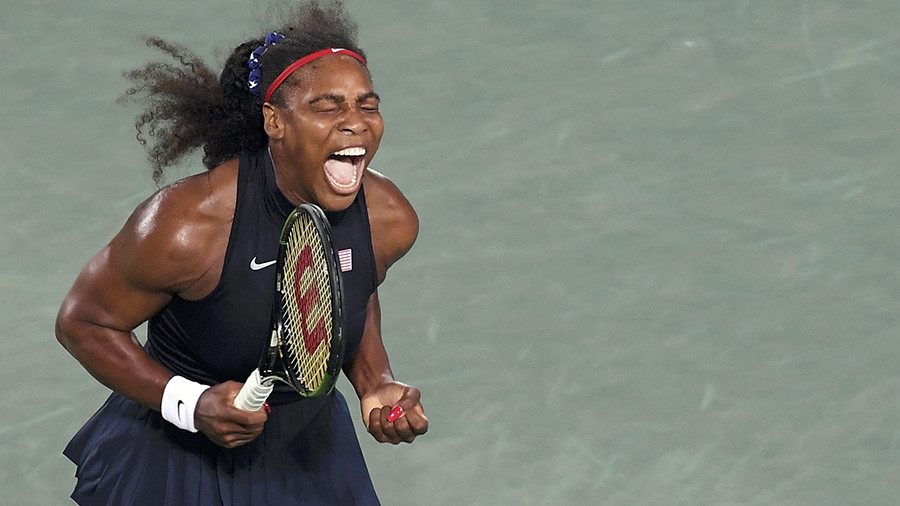 Former world number one Serena Williams of the USA will make her tennis comeback at the Mubadala World Tennis Championship in Abu Dhabi, United Arab Emirates, the tournament organizers have announced.
The 36-year-old player is to face off against the reigning French Open champion Jelena Ostapenko of Latvia in an exhibition match, scheduled to take place on the tournament's final day, December 30.
Williams, who claimed the 2017 Australian Open title while pregnant, hasn't competed for almost 11 months, taking an enforced hiatus from sport to give birth to her daughter Alexis Olympia in September.
"I am delighted to be returning to the court in Abu Dhabi for the first time since the birth of my daughter in September." Williams said. "The Mubadala World Tennis Championship has long marked the beginning of the men's global tennis season and I am excited and honored to be making my comeback as part of the first women [sic] to participate in the event. I look forward to seeing the fans in Abu Dhabi at the 10th Edition of the Championship very soon."
Williams and Ostapenko will be the first women ever to participate in the Mubadala World Tennis Championship which was previously contested by only male players, who warmed up there ahead of the season-opening Australian Open.
The 20-year-old Latvian, for whom this will be the first encounter with Williams, also said it will be a great honor to take part in the tournament's first ever women's match. "I am thrilled to be playing in Abu Dhabi at the Mubadala World Tennis Championship," Ostapenko said. "This will be the first time that women have taken part in the event and it is a huge honor to be part of that history after watching the tournament for many years. Last season was really incredible for me and I cannot wait to continue the start of my new season at such an amazing event."
Williams, who has won an incredible 23 Grand Slams during her glittering career, intends to restore her previously-held position in tennis and break the all-time record held by Margaret Court of Australia, who has 24 Slams under her belt.
The competition in Abu Dhabi, which runs from December 28 to 30, will also feature the highly-anticipated comeback of Serbian star Novak Djokovic, who has not played since pulling out of Wimbledon, the major grass-court event, in July.