'The Russian flag should not be seen in PyeongChang'- UK bobsleigh racer John Jackson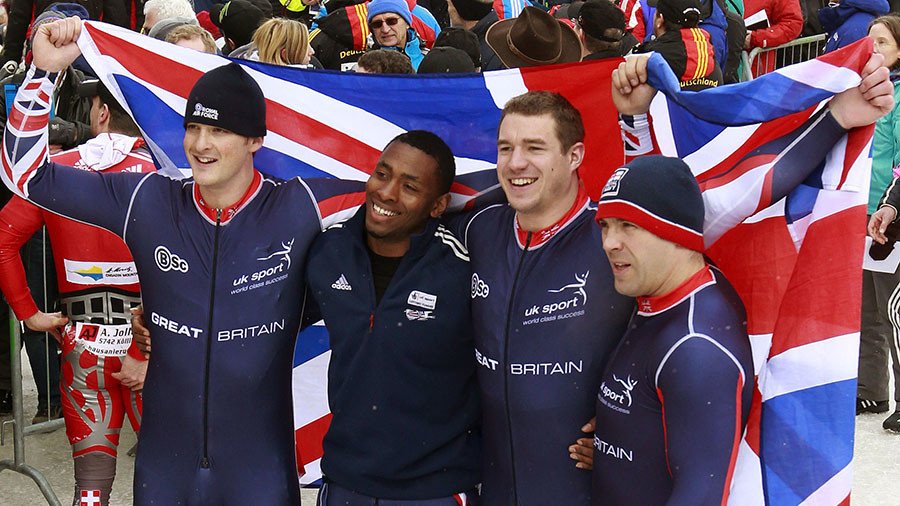 British bobsleigh racer John Jackson, whose four-man team will be awarded a retrospective Olympic bronze from the Sochi Olympics, believes the International Olympic Committee (IOC) should be "strong" while making its decision on Russia.
"I'd like to see the IOC be strong and show that if there are any other nations doing this then the punishment is you do not get to compete on the world stage," Jackson said in an interview with Sky News.
"If Russia are allowed to compete in PyeongChang it won't show strength from the IOC," he added.
The British bobsleigh team comprised of Jackson, Bruce Tasker, Joel Fearon and Stuart Benson and finished fifth at the 2014 Sochi Games. However, the team were pushed two positions up following the IOC's decision to annul the results of Russia's two squads, who according to the IOC-sanctioned Oswald Commission, had committed doping violations.
At first, Russia's most decorated bobsledder Aleksandr Zubkov, who claimed two golds in Sochi, was stripped of his awards and handed a life ban from competing in any future Games for doping breaches; alleged violations which, up until now, has still not yet been clarified by the IOC.
Similar penalties were later imposed on fourth-placed Aleksandr Kasyanov's team whose disqualification opened the way for Jackson's squad to claim Olympic honors.
Jackson said he was "completely speechless" after receiving the news about becoming an Olympic medallist.
"Paula [Jakcson's wife] told me [about the medal] and I couldn't speak to her, I was completely speechless. I was overwhelmed by happiness. I had to sit down and shed a tear," he said. "It hit me that hard that this actually happening, in a good way. We deserved it."
The bobsledder castigated Russia for its alleged reluctance to abide by the IOC's doping regimen, as well as what he says is Moscow's attempts to shift blame on Western countries.
"Russia should not be allowed to compete [in PyeongChang] because they have not accepted accountability, they are trying to blame everyone else and skirt round the fact that it is happening and putting it down as a Western conspiracy."
The 40-year-old Brit stressed that athletes who were unmarred by doping should be allowed to compete at the upcoming Olympics but only under a neutral flag, with all Russian national emblems barred.
READ MORE: Grigory Rodchenkov calls for ban on Russian flag at Olympics
"If an athlete can prove that they were clean and not implicated in the doping scandal then they should be allowed to compete, but under a neutral flag. Russia as a separate country should not be allowed to compete, but its clean athletes should be. The Russian flag should not be seen in PyeongChang," Jackson emphasized.
The IOC will deliver its verdict on Russia's eligibility at the 2018 Olympics in South Korea on Tuesday. Participating without a national flag and anthem is seen as the most probable penalty which might be instituted by the IOC against Russia.
You can share this story on social media: