Maria Sharapova gets marriage proposal from fan in Turkey, says 'maybe' (VIDEO)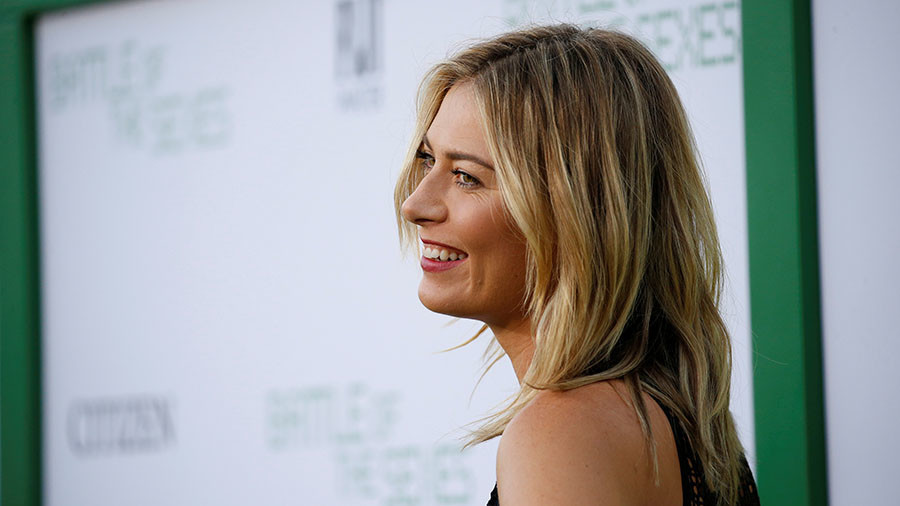 Russian tennis star Maria Sharapova received a surprise marriage proposal from a fan at an exhibition game in Istanbul, Turkey, on Sunday.
The five-time Grand Slam holder, who is on tour as part of her preparations for next season, made a stop in Istanbul on Sunday to face local player Cagla Buyukakcay.
Sharapova was getting ready to serve when a fan unexpectedly shouted "Maria, will you marry me?" causing laughter from those in attendance at Sinan Erdem Hall. The former world number one didn't hesitate, answering "maybe" to the stranger who interrupted her serve with the sudden proposal.
Buyukakcay, ranked 161st in the World Tennis Association (WTA) standings, showed fierce resistance in taking the first set to a tie break, before Sharapova eventually prevailed 7-6.
The more experienced Russian went on to seal victory by dismantling her Turkish opponent in the second set, 6-0.
READ MORE: Sharapova named in Indian luxury property fraud probe – report
Sharapova returned to action in April after serving a 15-month disqualification for the use of the banned drug meldonium.
This year she was granted a wildcard entry into the US Open where she knocked out the second seed Simona Halep of Romania in the first round and added two more wins before losing to Anastasija Sevastova of Latvia in the fourth round.
In October, Sharapova claimed her first trophy after returning to the WTA tour by taking a hard-fought 7-5 7-6 victory over her 19-year-old Belarusian opponent Aryna Sabalenka in the final of the Tianjin Open.