Paralympic gold medalist Oscar Pistorius' prison sentence extended to 13 years
Former South African track and field athlete Oscar Pistorius has been sentenced to 13 years and five months in jail following a decision by South Africa's Supreme Court of Appeal (SCA), which more than doubled his original term.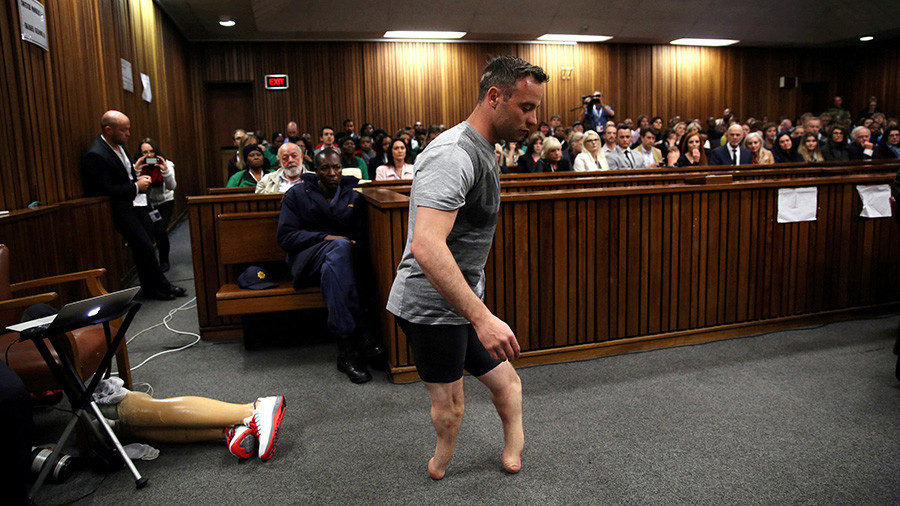 On Friday, the SCA upheld an appeal by prosecutors who challenged Pistorius' initial six-year sentence for the murder of his girlfriend Reeva Steenkamp, whom he shot on Valentine's Day in 2013. Pistorius fired four bullets into a closed toilet door in his home, killing his girlfriend, whom he claimed to have mistaken for a burglar.
"The sentence imposed by the…[High Court] with respect to murder is set aside and substituted with the following – the respondent's imprisonment for 13 years and five months," Justice Legoabe Willie Seriti said.
In 2014, Pistorius was sentenced to five years for culpable homicide, but spent just 10 months in prison before being released and placed under home arrest. Following an appeal from prosecutors, who considered the punishment to be "shockingly lenient," the case was reclassified as murder and Pistorius was handed a six-year sentence in July of 2016.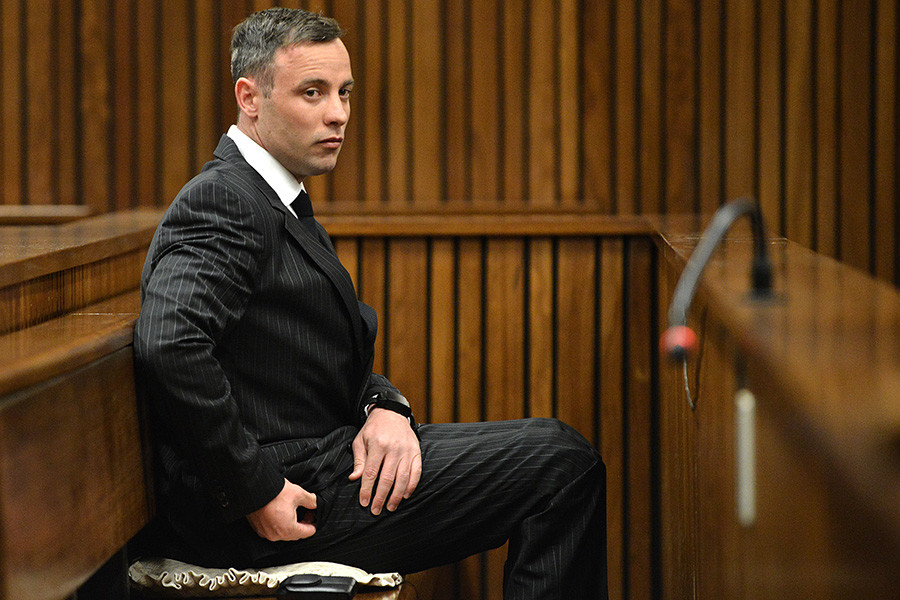 The prosecutors and Steenkamp's family members, who were again disappointed by the conviction, brought the murder case back to court, extending the culprit's sentence to more than 13 years.
The SCA sentenced Pistorius to 15 years, but deducted the time he has already served in prison and under home arrest.
Pistorius' lawyers could now file an appeal with the Constitutional Court, the highest court in South Africa, to overturn the decision by the SCA.
Pistorius is the only amputee runner to have participated both in the Olympic and Paralympic Games. The athlete, whose legs were amputated below the knee when he was just 11 months old, won six gold medals at three consecutive Paralympic Games, specializing in sprint events.
He also became the first amputee to win silver at a non-disabled world tournament, after finishing second together with his teammates in the men's 4x400m relay at the 2011 World Championships in Daegu. The 'Blade Runner', as Pistorius is dubbed, participated in the 2012 Summer Games in London, where he failed to reach the final of the men's 400m event.
You can share this story on social media: