'We were not surprised by WADA's decision'- RUSADA chief on organization's non-compliance status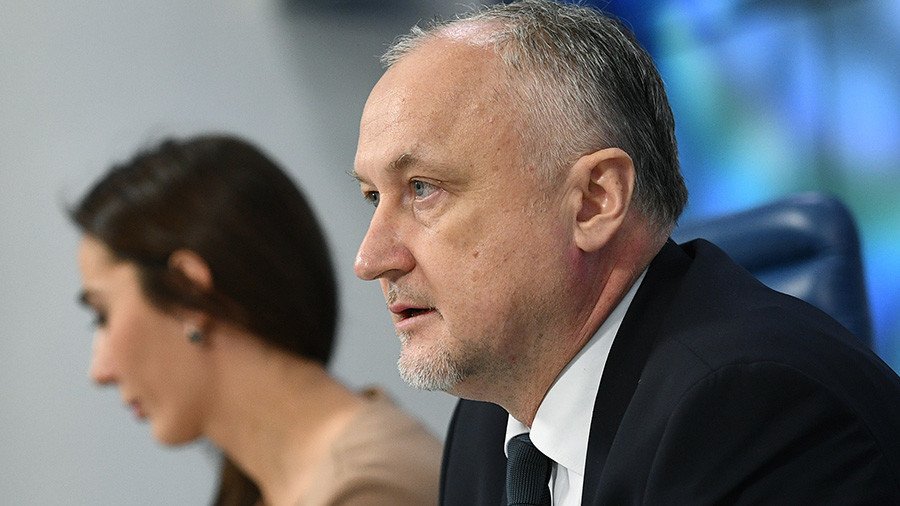 The head of the Russian Anti-Doping Agency (RUSADA), Yury Ganus, said the organization was not surprised by the ruling of the World Anti-Doping Agency not to reinstate RUSADA just four months before the Olympic Games in South Korea.
"We were not surprised by WADA's decision." Ganus said at a press conference on Thursday.
"We have fulfilled all the criteria within our competence outlined in the roadmap. Unfortunately, we failed to meet two requirements as their fulfilment lay beyond our power and, facing these facts, WADA took this kind of a decision."
He also emphasized that much work lies ahead for RUSADA, which can soon become one of the world's biggest anti-doping organizations.
"We have what we have, but RUSADA continues working. Our main goal for now is to provide for the organization's further development and maintain its functionality. We have ambitious plans for the future. Now we have 40 doping inspectors, by the end of the year there will be 70 specialists, by April the number of inspectors will reach 100. This means we will be one the world's biggest anti-doping organizations."
Ganus stressed that RUSADA has become a completely independent and transparent organization, which is "open to cooperation with the world anti-doping agencies."
The World Anti-Doping Agency (WADA) decided at a meeting of its foundation board on Thursday in Seoul, South Korea, against reinstating RUSADA after the Russian organization was declared still "non-compliant" with the WADA code.
The global anti-doping watchdog refused to reinstate Russian anti-doping body as it hadn't fulfilled two criteria outlined by WADA – accepting the existence of a state-backed doping system, indicated in the McLaren report, and allowing access to the samples stored in a Moscow laboratory.
You can share this story on social media: