Russia 2018: Why big-name absentees won't diminish the World Cup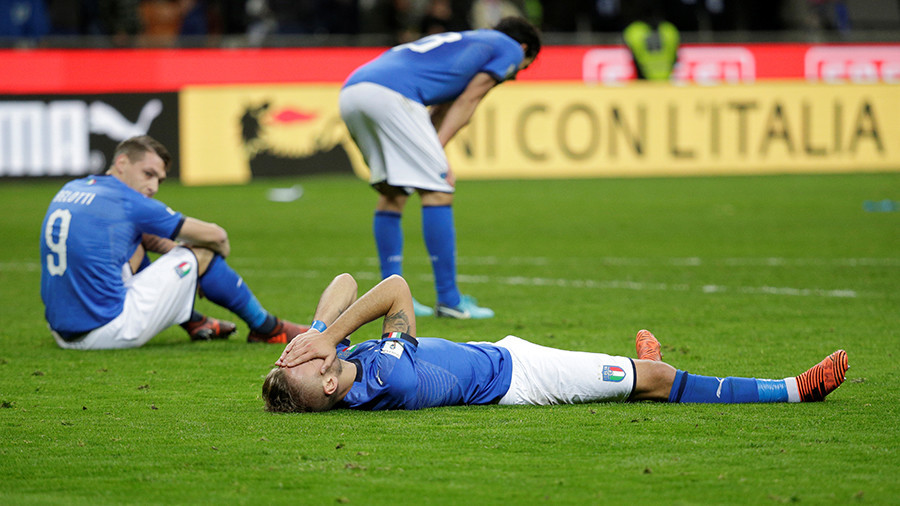 As Italy failed to qualify for next year's World Cup, many have posed the question: what will football's showpiece event be like without the 'Azzurri'? In reality, Russia 2018 won't be any worse off without Italy, nor any of the other big-name absentees.
Italy's failure to qualify dumbfounded and devastated the footballing world in equal measure. The four-time winners have featured at 18 out of 20 World Cup Finals, which includes a run of 14 tournaments - only Brazil and Germany can boast a better record. That run included appearing at every tournament since Sweden in 1958, the other missed World Cup being the inaugural event in Uruguay in 1930 which they declined to attend.
Read more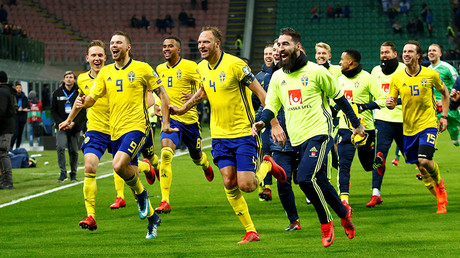 The shock of Italy's 1-0 aggregate play-off defeat to Sweden has been met as a national tragedy - an "apocalypse" - understandable in a traditionally proud footballing nation.
What is less understandable is the broader notion that the World Cup as an event will be less of a spectacle without them. Quite simply, they were beaten by a Swedish side that showed more defensive nous - something that the Italians themselves are famed for.
The shrewd Swedes were more resilient over the two legs, and while the Italians enjoyed plenty of possession, they did little with it.
That was symptomatic of an Italian qualifying campaign in which they were mediocre at best. On the only occasions they faced quality opposition, in the form of Spain, they managed a 1-1 draw at home thanks to a late Daniele De Rossi penalty, and were thoroughly outplayed in a 3-0 defeat in the return match.
The quality of the team is far from that of past great Italian teams, which has been exacerbated by the failure of hapless coach Gian Piero Ventura to make the most of limited resources in the way his predecessor, Antonio Conte, did.
Italy's unexpected run to the quarter-finals at Euro 2016 – where they defeated Belgium and Spain before losing on penalties to Germany – has largely been put down to Conte's tactical know-how, rather than the talent in the Italian ranks.
Although the Italians would have done little in the way of lighting up Russia 2018, the presence of goalkeeping colossus and footballing great Gianluigi Buffon, who won his 175th and final cap against Sweden before tearfully retiring, would have been welcome.
READ MORE: Over 620,000 Russia 2018 World Cup tickets allocated in 1st sales phase
When all said and done, the Swedes deserved their World Cup spot, Italy deserved to miss out. Sweden head coach Janne Andersson set his team up to be resolute and played to the strengths of his players, they were not fortune.
The same can be said for the grief over the absence of the Netherlands, Chile and the USA from the tournament.
While the Netherlands undoubtedly faced a tricky group consisting of France, Sweden, and Luxembourg, they paid for a lack of goals.
Sweden had no such problem in their penultimate group game against Luxembourg, running out 8-0 winners, thus denying the Dutch a World Cup play off berth on goal difference.
Read more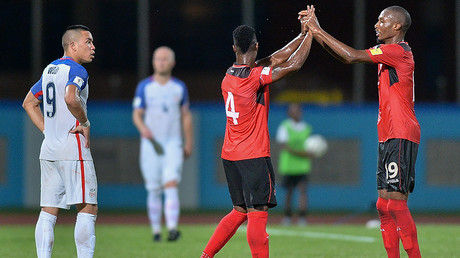 As with the Italians, the Netherlands team is not at the level of the vintage Dutch sides captained by Johann Cruyff to two consecutive World Cup finals in 1974 and 1978.
In Chile's case, an undoubtedly accomplished team boasting world-class players such as Alexis Sanchez and Arturo Vidal finished outside the play-off places.
While South American qualifying groups are notoriously laden with banana skins, Chile were sloppy in consecutive defeats to Paraguay and unfancied Bolivia despite being well-placed to go through.
The USA were guilty of a casual approach to qualifying. Given their far superior resources, it's near unforgivable that they finished fifth in a final qualifying group that contained Mexico, Costa Rica, Panama, Honduras and Trinidad and Tobago.
Panama will appear in their first World Cup, which will provide another classic case of underdogs having the chance to pit themselves against the game's giants.
While some might bemoan the absence of the cash influx that TV audiences watching the likes of USA and Italy at the World Cup, the success of less-fancied rivals represents the beauty of the game, and will allow equally passionate fans the chance to enjoy their moment in the sun in Russia next year. That's something that should be welcomed.