NFL committee to discuss commissioner contract extension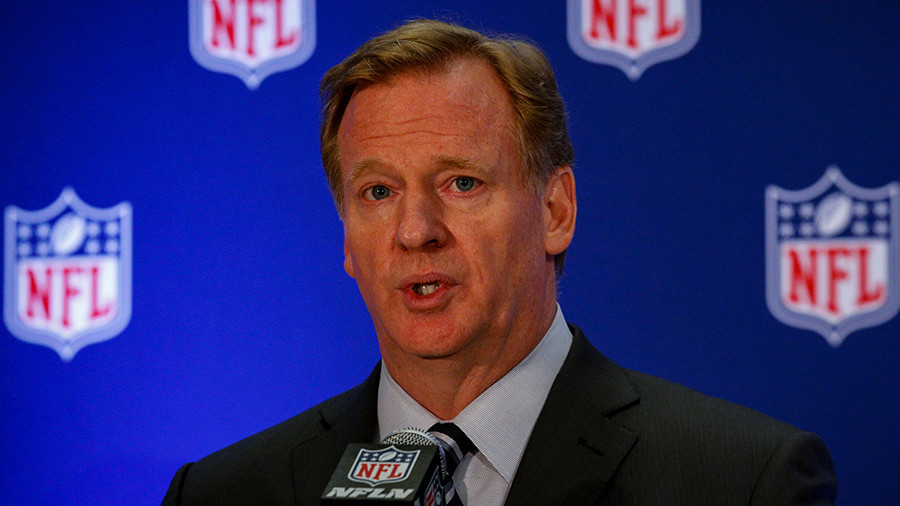 The National Football League's (NFL) Compensation Committee, comprised of six club owners, will meet on Monday to decide on Commissioner Roger Goodell's contract extension.
The committee will discuss Goodell's salary, with the commissioner reportedly asking for $49.5 million per year, compared to the $30 million he earns under his current contract, which expires at the end of the 2018 season.
Last May, all 32 NFL owners unanimously voted to extend Goodell's contract through 2024 and authorized the Compensation Committee to coordinate the approval of the details. Jerry Jones, the owner of the Dallas Cowboys, has changed his mind since the NFL spring meeting, and is currently trying to stall the deal regarding Goodell's five-year extension.
READ MORE: NFL 'suffering negative effects' from protests – Dallas Cowboys owner
Jones, a non-voting member of the committee, is reportedly looking to sue the league if Goodell's extension is completed without final approval from the league's 32 teams.
The owners of the six NFL teams who are considering Goodell's contract – namely the Chiefs, Falcons, Giants, Patriots, Steelers and Texans – revoked Jones' status as an advisory member of the committee following his claims to file a lawsuit against the league.
Jones' announcement comes in the wake of news regarding the suspension of Cowboys running back Ezekiel Elliott, who was punished by the NFL for violating the league's personal conduct policy.
Goodell suspended Elliott in August after a year-long investigation over domestic violence accusations brought by the player's former girlfriend. Constant legal proceedings kept Elliott on the field, however, last Thursday a federal court upheld the suspension, prohibiting him from taking part in six consecutive games. Jones publicly condemned the league and the commissioner for the decision to impose sanctions on Elliot despite no charges being filed in the case.
Read more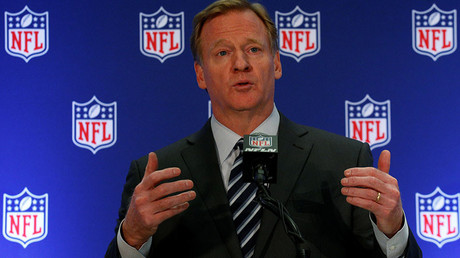 Along with player conduct policy, Goodell has also been criticized for his inability to tackle the controversy surrounding the national anthem, which has become one of the most problematic NFL issues this season.
The NFL commissioner said on numerous occasions he believes NFL players should stand for the national anthem, however, he doesn't support the idea of disciplining athletes who kneel during pre-game ceremonies. After the meeting between NFL owners and players held in October, Goodell outlined there will be no change in policy regarding anthem protests.
Last weekend, during the Veterans Day celebrations, the majority of NFL players stood for the anthem to honor Americans who served in the military. Three players still opted to kneel during "The Star-Spangled Banner" – Eric Reid and Marquise Goodwin of the San Francisco 49ers' and the New York Giants' Olivier Vernon.