Colombia women's team angered after Adidas uses ex-Miss Universe to launch new kit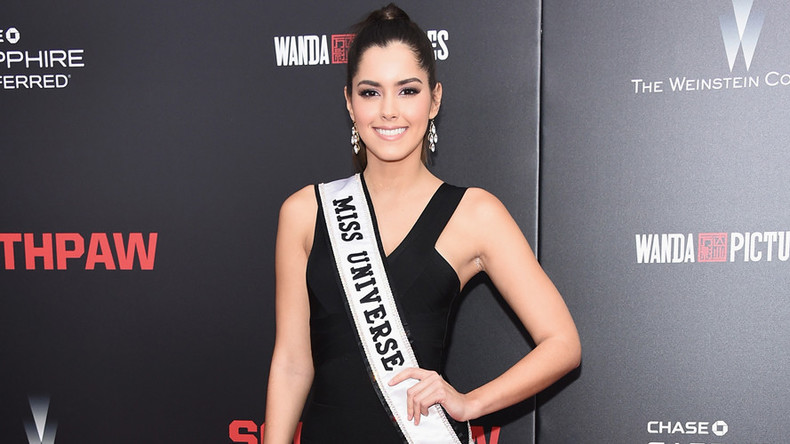 The Colombia women's national football team was left outraged after sportswear giant Adidas chose a former Miss Universe to unveil the team's new kit.
Paulina Vega Dieppa, a former Miss Colombia and the winner of the 2014 Miss Universe competition, showcased Colombia's new Adidas kit earlier this week. The men's kit, however, was launched by national team striker James Rodriguez.
The apparent snub to the women's team did not go down well, prompting a stinging rebuke from goalkeeper Vanessa Cordoba. She took to social media to express anger that one of the women's team players was not handed the role of launching the kit.
"I have nothing against Adidas, and I acknowledge that football belongs to everyone, whether they play or not," she wrote. "I also appreciate that they gave the shirt to a successful and influential woman for advertising purposes. However, in terms of respect and merit, one of the players should have received it first," she said.
"It's fine that they include celebrities to help promote football, I just don't agree that Paulina Vega should wear the shirt before, say, [national team striker] Catalina Usme."
Cordoba's anger came as Adidas launched a range of new national team kits this week, ahead of next year's men's World Cup in Russia. Her stance was backed by the men's senior team, who showed support on the team's Twitter account.
"Cordoba's unhappiness is completely justified," they tweeted. "Adidas made an involuntary mistake that we're sure they'll make up for."
Model Dieppa had said at the launch that she felt "empowered" by the new Colombia shirt, adding that she was "ready to support" the team at next year's World Cup in Russia.
While players from the men's team undoubtedly enjoy a higher profile than their female colleagues – in particular striker Rodriguez, who is currently on loan at Bayern Munich from Real Madrid – the women's team have been notably more successful in recent years. They were runners-up at both the 2010 and 2014 Copa America Femeninas, while the men's team managed third in 2016, but only reached the quarter-final at best in the decade before that.
Goalkeeper Cordoba is the daughter of ex-Colombia stopper Oscar Cordoba, who won 73 caps for the national team between 1993 and 2009. Vanessa plays for the University of Ohio in America, and is a vocal advocate of women's rights.