Popular Football Manager computer game allows players to come out as gay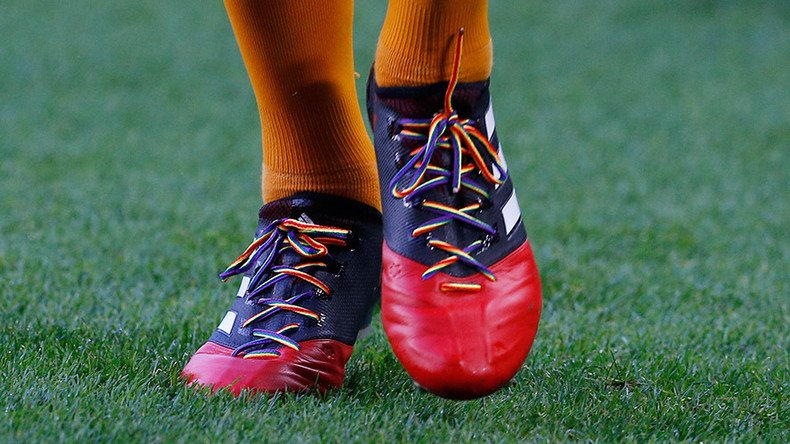 The 2018 edition of the popular computer game series Football Manager will have an option for players to come out as gay, it has been revealed.
A gamer discovered the new feature in a recently-released beta version of Football Manager 2018, the latest edition of the popular series that began in 2005.
After the fan made the discovery, the game's director, Miles Jacobson, confirmed on Twitter that the option would indeed be part of the new release.
I wasn't expecting this to be found so quickly but yes, it's real. And you get a nice little merchandise boost if it happens in your save 😃🌈 https://t.co/sceRnqCOzo

— Miles Jacobson (@milesSI) October 29, 2017
Jacobson told BBC Sport that he hopes the feature will show that coming out "is a positive thing."
"Part of the reason we decided to do this is because there are gay footballers. I find it weird that it's still a problem in football so we decided to try and show people that coming out isn't a big deal and can be a positive thing. I just think it's crazy that in 2017 we are in a world where people can't be themselves," he said.
"Being gay is just a totally normal thing in life, and it's the right thing to put it in the game because it's something that we're going to be seeing in the future. I look forward to the day where people who work in football feel 100 percent comfortable with who they are, whatever their ethnicity, religion, or sexuality."
The feature does not involve real players, but rather fictional computer-generated youth players – known as newgens. The teams that contain gay players will be rewarded with a revenue boost based on presumed extra income due to the increased fanbase among the LGBT community.
There has been widespread debate around the issue of homosexuality in football, with the perception that players may be reluctant to come out due to the culture in the game.
High-profile players who have come out include former Germany international Thomas Hitzlsperger and American Robbie Rogers, who left the game before announcing he was gay. He has since returned and plays at MLS team LA Galaxy.
You can share this story on social media: