'Fans don't like to come for political rallies' – NHL commissioner on anthem protests
Published time: 28 Oct, 2017 09:17
Edited time: 1 Jun, 2018 12:48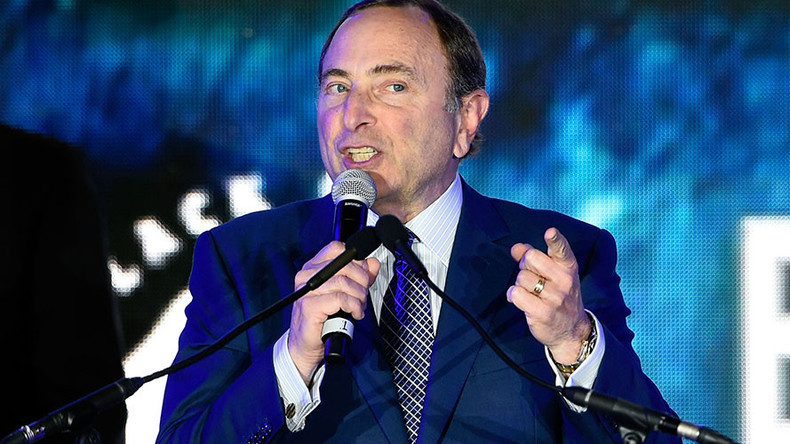 NHL Commissioner Gary Bettman expressed his position on the wave of national anthem protests which have swept American sports – particularly in the NFL – saying hockey fans don't "like to come for political rallies."
Bettman, who spoke at the All Markets Summit on Wednesday, said that the league is not going to prohibit players from addressing social issues, but that hockey games are not the best place to stage protests.
"I think people come to sporting events to come together, to be unified as a community, to root, and to be distracted," he said.
"I don't think fans like to come for political rallies. There are other times to do that. We didn't issue an edict or a rule, and virtually almost without exception, our players have been focused on being a team, serving their communities, and trying to win their games."
Bettman's attitude towards protests hasn't changed since last year, when he stated that players could be socially active in their life but should remain 'apolitical' on the ice.
The only case of a national anthem protest in the National Hockey League (NHL) so far happened in the beginning of October, when Tampa Bay Lightning forward J.T. Brown raised his fist during the pre-game ceremony. His action, however, has not turned into a movement within the league, as no players have followed him so far.
No NHL player has taken a knee during the national anthem, in comparison with the National Football League (NFL), where it has become common. San Jose Sharks forward Joel Ward said in September, however, that he might join the protests and kneel during the national anthem, but hasn't put his words into action yet.