'US pressuring IOC to bar Russia from Olympics' – Kremlin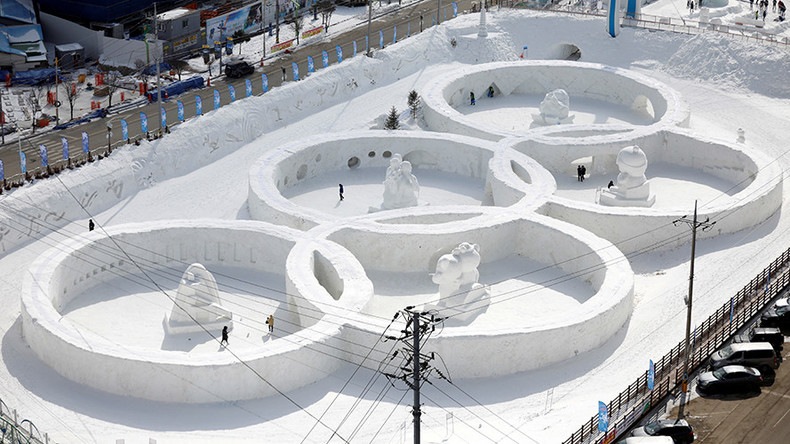 Russian President Vladimir Putin's press secretary, Dmitry Peskov, confirmed on Friday that the Kremlin possesses information which indicates US efforts to exert pressure on the International Olympic Committee (IOC) in an attempt to ban Russia from the upcoming Winter Games in South Korea.
Peskov was commenting on Vladimir Putin's recent speech at his annual meeting at the Valdai Discussion Club in Sochi. "The president openly said that we obtain certain information, which confirms this (attempts of American organizations to pressure the IOC)," he said, TASS reported.
According to Peskov, "American state structures" with the help of "social and non-government organizations," which the spokesman didn't specify, are taking certain steps to see Russia barred from the 2018 Olympic Games.
READ MORE: Russian Olympic Committee spends 1bln rubles on team's preparations for Pyeongchang Games
Talking on Thursday, Putin outlined that Russia has no issues with the IOC, but added that the Olympic governing body is "strongly dependent on advertisers, TV channels and sponsors."
"And those sponsors are getting unambiguous signals from these certain American instances, and we aren't simply guessing about this, we know about it," Putin said.
He also said that the goal is to either to bar Russia from the upcoming Winter Olympics or to make the athletes compete under a neutral flag.
"Both are humiliation for the country," he added.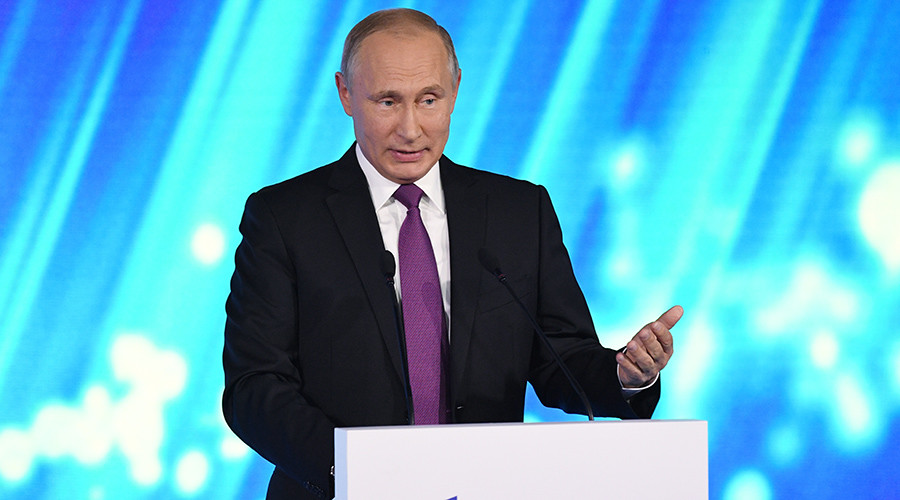 Putin suggested the efforts to leave Russia without winter Olympics might be linked to the upcoming presidential election in March.
"If someone thinks that in this way they can influence the election campaign in Russia in the spring next year, then they are deeply mistaken, the result will be rather opposite, while the Olympic movement will be negatively affected," the Russian president concluded.
Certain calls have been made by the US Olympic Committee (USOC) for Russia's exclusion from the 2018 Winter Games this month. The head of the USOC Scott Blackmun urged his international counterparts to take an action on Russian alleged doping breaches ahead of the 2018 Winter Games in South Korea.
READ MORE: IOC 'concerned' about low ticket sales for 2018 Olympics in South Korea
Blackmun regretted that no punishment has been imposed so far for multiple doping violations at the 2014 Sochi Olympics, that were mentioned in the McLaren Report.
"I believe the IOC is pursuing the findings of the McLaren Report, both in earnest and in good faith, and I believe the IOC when they say there will be consequences for the bad actors," Blackmun said.
"But at some point, justice delayed is justice denied, and we are fast approaching that point," he said during his speech to the USOC Assembly.