Japan vows to stamp out 'death by overwork' while building 2020 Tokyo Olympics stadium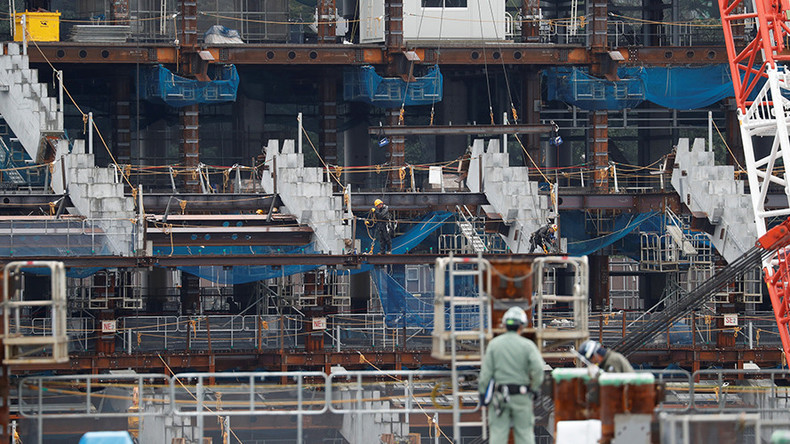 A Japanese sports official has vowed to stamp out death by overwork ahead of the 2020 Olympics following the suicide of a worker who reportedly clocked up 190 hours of illegal overtime.
The 23-year-old worker committed suicide in March after racking up the mammoth overtime working in charge of quality control of materials at The New National Stadium - the Tokyo Games' showpiece stadium site.
The victim's parents have petitioned to have the suicide recognized by the government as "karoshi" - or "death by overwork" - after logging 110 hours more overtime than the legal threshold, as Reuters report.
Such recognition would make them eligible for compensation. Labor authorities also say that the worker recorded 160 hours of overtime in January, just two months before his death.
"To our regret, illegal overtime was recognized as a result of inspection by the Labor Ministry," said Tadashi Mochizuki, director of stadium manager for the Japan Sport Council (JSC), which is part of a joint venture with construction firm Taisei Corp, Reuters reported.
"We, JSC and Taisei, took it sincerely and we'll do the utmost (to comply with the law) in proceeding with construction."
Work on the new stadium, the site of which has 1,000 workers present on an average day, has been intense because of its delayed start. An earlier plan was scrapped due to spiralling costs and an unpopular design.
READ MORE: First Torchbearer named for Pyeongchang 2018 Winter Olympics
Japan officially recognizes two types of "karoshi": cardiovascular illness linked to overwork, and suicide following mental stress related to work.
On October 5, it was reported that Miwa Sado, a 31-year-old journalist at the country's public broadcaster, NHK, logged 159 hours of overtime before dying from heart failure.
Her death was treated as karoshi.