'Russian Hammer' Kudryashov predicts world title war in WBSS versus Dorticos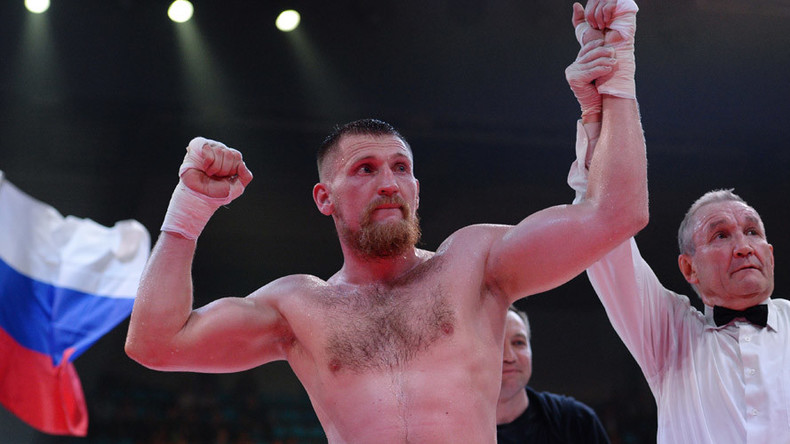 There is arguably nothing that stokes more excitement within boxing circles than a matchup between two concussive punchers. A meeting between two KO kings can be electrifying, putting aside sweet science and savvy ringcraft for raw brute force and chilling power.
Saturday's WBA cruiserweight world title fight between Cuban champion Yunier Dorticos and Russian challenger Dmitry Kudryashov in the World Boxing Super Series (WBSS) promises to be precisely that, with experts expecting fireworks between two fighters generally considered two of the hardest punchers in the sport today.
The pair boast a startling 41 early wins between them. 'Russian Hammer' Kudryashov has never heard the final bell in any of his pro contests, with 21 victories inside schedule against a solitary knockout loss since campaigning as a professional in 2011.
The 31-year-old has hit something of a purple patch in his career, having avenged his only loss to Nigerian Olanrewaju Durodola by winning a rematch earlier this year with a savage second-round stoppage.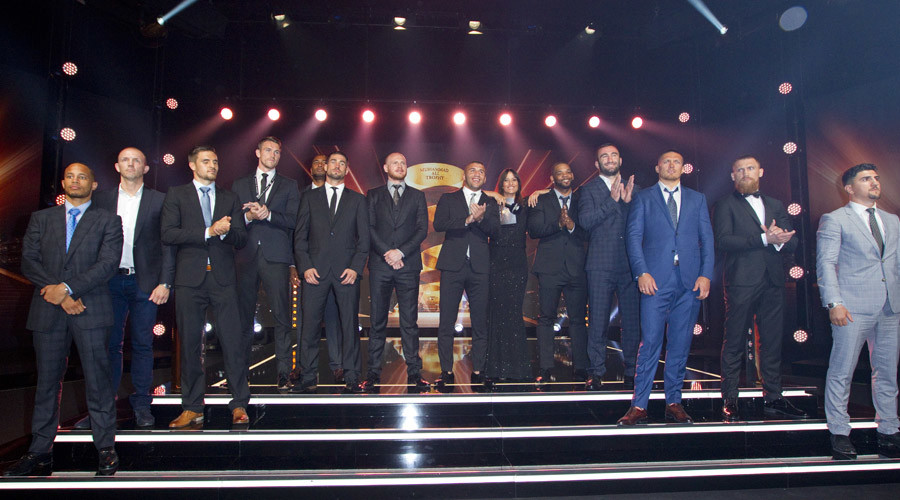 However, Kudryashov now faces the toughest test of his career in the destructive Dorticos at the Alamodome, San Antonio, Texas. Based in Miami, Florida, Cuban banger Dorticos won the WBA regular title last time out with a 10th-round TKO of former contender Youri Kalenga.
He makes the first defense of that strap against Kudryashov in the unique WBSS, which pits the world's elite 200-pounders in a straight knockout tournament in a quarterfinals, semifinals and finals format with a cool $50 million prize money to the winner.
Kudryashov, who specially shaved his hair and preened his long beard ahead of the showdown, says he has prepared accordingly for September 23 and is predicting war in South-Central Texas.
"I'm in great shape. All the training has gone great, gone fine. I am looking forward to the fight, to Saturday," Kudryashov told RT Sport over the phone from his San Antonio training base.
"We're in the US now, we came here for a month before the fight to acclimatize. Dorticos is definitely a big puncher, he's never lost a fight.
"I have prepared fantastically for this fight. It's not like I found out yesterday that I was fighting Dorticos! So, I'm ready and prepared for him."
For Dorticos, it will be his first fight in 16 months, despite currently holding the WBA title. The bout is the second of the cruiserweight quarterfinals.
The first saw Ukrainian WBO champion Oleksandr Usyk masterfully outclass and stop veteran Marco Huck in 10 rounds on September 9. The tournament's nuances mean that Kudryashov and fellow Russian WBSS participant Murat Gassiev could meet should both win the semifinals.
Read more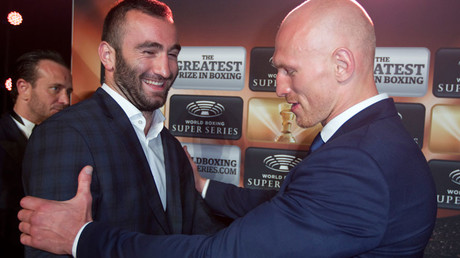 Twenty-three-year-old Gassiev is considered a rising star in the cruiserweight division, having prised the IBF portion of the world title from Denis Lebedev in Moscow in December. He defends his belt in his quarterfinal versus Krzysztof Włodarczyk in Newark, New Jersey, in October.
Gassiev, who trains under the tutelage of Gennady Golovkin trainer Abel Sanchez alongside 'Triple G' in Big Bear, California, is an acquaintance of Kudryashov, but the old saying that boxing is a business rings true.
"We will fight each other if we both win. What is there to say or think about Murat? He is an excellent guy and excellent champion. I get on well with him.
"I hope he wins his fight against Włodarczyk and then we will meet. But first of all we need to win, that is the first step.
"WBSS is a tournament of the top cruiserweights to decide the best cruiserweight. It's good that there are two of us Russian fighters in this competition, because that means we are at the top of our division."
Kudryashov belongs to the World of Boxing stable of fighters, managed by Andrei Ryabinsky and including the likes of ex-140 lbs titlist Eduard Troyanovsky, former Gassiev foe Denis Lebedev and controversial heavyweight Alexander Povetkin.
The fighter has not had training camp easy, his usual trainer has been denied a visa to enter the United States, meaning his preparation has been completed under the guidance of veteran south California trainer Manny Robles.
"I've been really happy with the facilities in the USA and how camp went. I have sparred with Michael Hunter, Ismail Sillakh and Dominic Breazeale - a very experienced boxer who fought Anthony Joshua. I'm really happy here in San Antonio.
"Unfortunately, due to the contentious current climate between Russia and the US, they have denied my trainer a visa. I've conducted training under the leadership of Manny Robles. I'm really grateful and thankful to him for that."
Perhaps a Russian winning a world title on American soil would be something of a statement for Kudryashov, given the climate he describes. However, the man from Rostov seems accustomed to his surroundings and grateful to those who have helped him prepare for the biggest fight of his life.
"Here everything is the same as Russia, I'm very thankful that they have given me such a warm welcome!" he says.
By Danny Armstrong for RT Sport