FC Barcelona release statement condemning government obstruction of Catalan referendum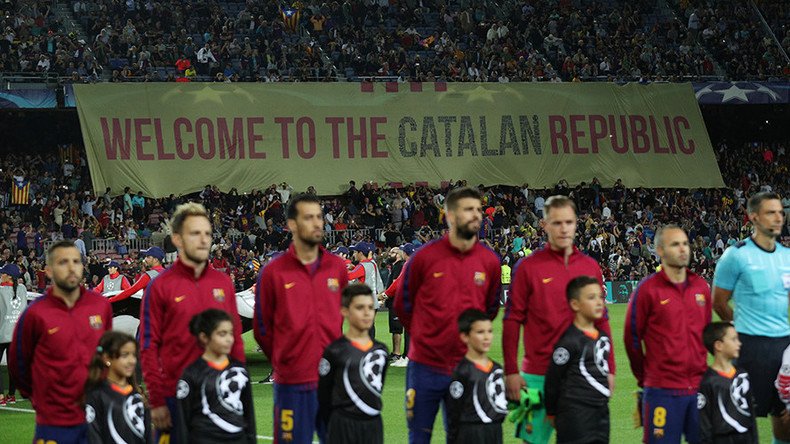 FC Barcelona have released a statement supporting "democracy" and "freedom of speech" in the wake of the Spanish government's attempts to prevent a Catalan independence referendum in two weeks' time.
The Guardia Civil, acting on the authority of Madrid's Interior ministry, stormed the ministries and other buildings belonging to Catalonia's regional government on Wednesday. The raid was carried out in search of evidence relating to the planned October 1 referendum on Catalan independence.
Spain's Constitutional Court has declared the referendum illegal and at least 12 Catalan officials have been arrested, including the chief aide to Catalonia's deputy prime minister, Josep Maria Jové.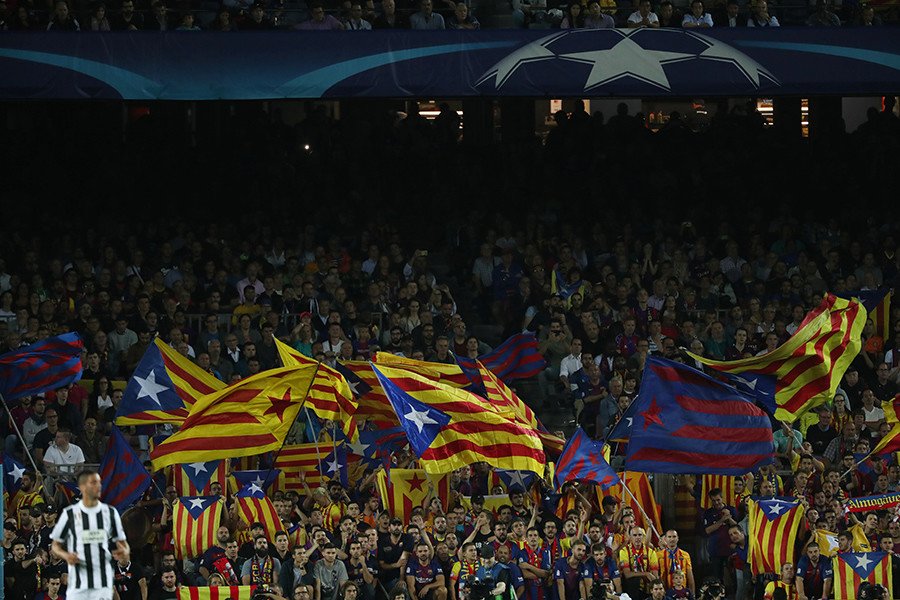 In response to the move, La Liga giant Barcelona issued an official club communiqué saying it "condemns" any opposition to free speech.
"In the wake of the events that have transpired in recent days and, especially, today, with regard to the current political situation in Catalonia, FC Barcelona, in remaining faithful to its historic commitment to the defense of the nation, to democracy, to freedom of speech, and to self-determination, condemns any act that may impede the free exercise of these rights," the club said.
"Therefore, FC Barcelona publicly expresses its support for all people, entities, and institutions that work to guarantee these rights."
"FC Barcelona, in holding the utmost respect for its diverse body of members, will continue to support the will of the majority of Catalan people, and will do so in a civil, peaceful and exemplary way."
The reasons for the arrests remain unclear, and they have sparked mass protests, with many wearing Catalan flags, in the streets of Barcelona.
Catalan flags are regularly seen at Barcelona's games, and many were waved by the crowd at the 2015 Champions League final between Barcelona and Juventus, which Barça won 3-1 to claim their fourth European crown.
The red and yellow colours of the Catalan flag are also a component of the Barcelona club crest.
READ MORE: FC Barcelona lead tributes to dead & injured in terrorist attack
You can share this story on social media: