Red Devil in disguise: Kim Jong-un is Man United fan, wants N. Korean players in England
Published time: 12 Sep, 2017 12:56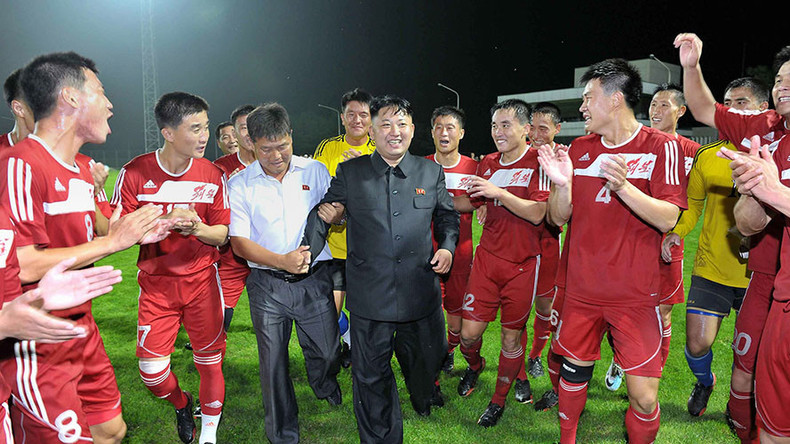 North Korean leader Kim Jong-un is a huge supporter of Manchester United and believes North Korean football stars will soon break into the English Premier League, according to an Italian senator.
Antonio Razzi, a politician and member of the upper house of parliament for center-right party Forza Italia, has become well-known for counting Kim Jong-un as a close friend and claims the two regularly converse about football.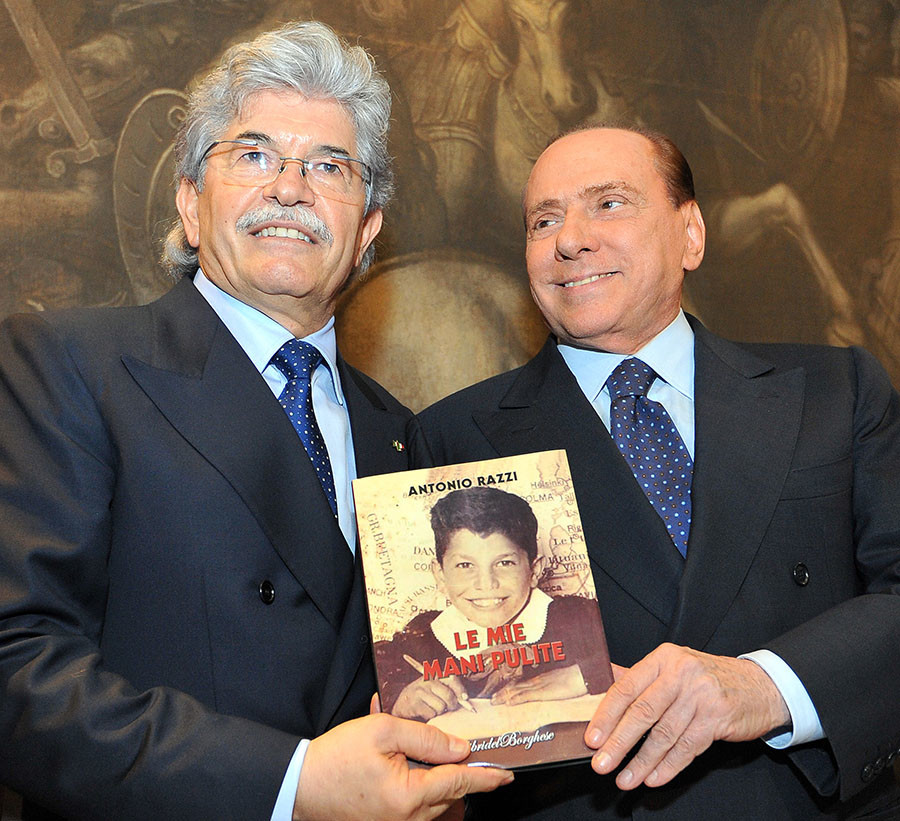 It was during one of these exchanges that Kim apparently revealed to Razzi his love for the 'Red Devils' and expressed his belief that Korean players will soon inundate the Premier League.
Razzi said Kim never misses a major tournament in the football calendar after developing a penchant for the 'Beautiful Game' while studying in Switzerland.
However, when asked if Kim compared himself to past United players, Razzi told the Sun: "No, Kim is Kim — he is the only one."
Premier League games reach millions of North Korean homes as they are regularly shown on national broadcaster KCNA, meaning Kim is most likely not the only fan of Jose Mourinho's men.
To date, no North Korean player has ever played in the Premier League, with the closest being national team top-scorer Jong Tsae-se, who had a trial with Blackburn Rovers in 2010.
READ MORE: Woman of the Matchday: Plaudits roll in for Germany's 1st female referee after landmark game
Tsae-se did however play in Germany's top flight, the Bundesliga, and Kim is said to be especially proud of Han Jwang-song, who plays for Italian second-tier outfit Perugia, and whom the leader has singled out to be the first to break through to the public domain.
Kim has in the past been noted for his love of football, memorably visiting DPR Korea Highest Class Football League powerhouse April 25 Sports Club, being greeted with a standing ovation at a team training session.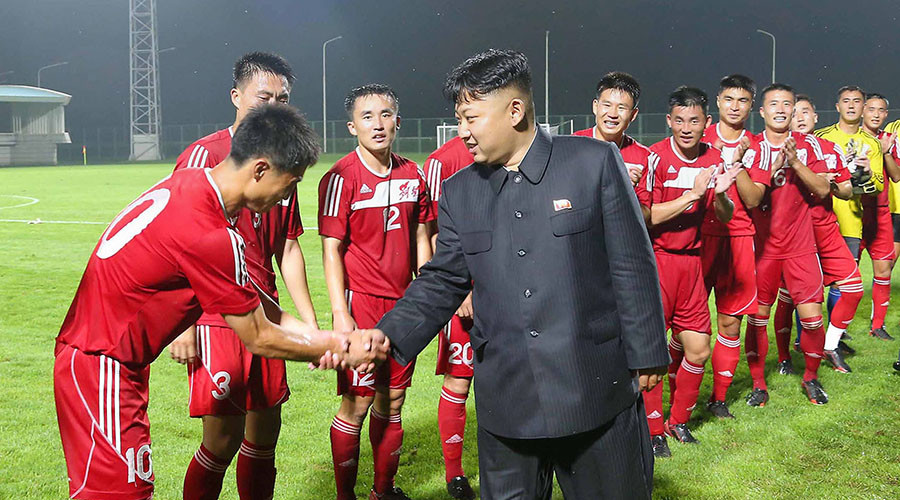 Other world leaders to have professed their love for football clubs include former Italian Prime Minister and Forza Italia founder Silvio Berlusconi, who is was once owner of AC Milan, from 1986 to 2017.
Former UK Prime Minister David Cameron and German Chancellor Angela Merkel cordially watched the 2012 UEFA Champions League final together between teams from their respective countries – Chelsea vs Bayern Munich, alongside then US President Barack Obama.
Recently, actor Mark Hamill, famous for playing Luke Skywalker in 'Star Wars', became an adopted fan of English club Wolverhampton Wanderers after a short Twitter exchange with fans.
After Hamill 'liked' a tweet asking him if he liked 'Wolves', the club's nickname, fans of the club took it to mean he was a supporter of the English Championship side.
3 days ago a tweet asked me if I was a wolves fan-I"liked"it thinking they meant the animal-Now they're my favorite team I'd never heard of. https://t.co/RhraZt8faD

— Mark Hamill (@HamillHimself) September 10, 2017
When the club itself reached out to Hamill, he admitted that originally he thought the tweet referred to the animals, but then revealed that the fans had made him feel "like family," which resulted in a new soft spot for the club.
Manchester United begin their UEFA Champions League campaign on Tuesday against Basel ahead of their tie with Russian side CSKA Moscow in the tournament's next round of games.