World record: Russian women's Olympic medalist in basketball has longest legs in the world (PHOTOS)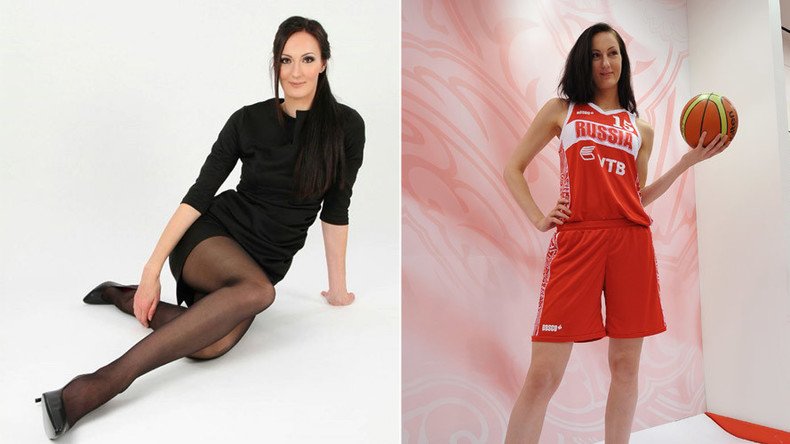 Beijing 2008 women's basketball bronze medalist, Ekaterina Lisina, officially has the longest female legs in the world, the Guinness Book of World Records announced on Friday.
The former national team forward-center's legs measure: 132.8cm (52.2in) for the left leg, and 132.2cm (52.0in) for the right.
The 6ft 8.77in Lisina, who became a mother in 2011, retired from professional basketball in 2014, switching to modeling.
Being a model allowed her to set another world record – for the tallest professional model.
"Today is a day I was waiting since January, the time when I first apply for those titles," Lisina wrote on Instagram.
"I am really hoping to change the modelling world to a HIGHER level! Its a big honour for me to be a GUINNESS WORLD RECORDS TITLES holder! Thank you very much everyone for your support and trust in me in any way."
As Lisina revealed to Russian outlet kp.ru, being the tallest girl in class gave her a sort of complex growing up. But her outlook changed when she started playing basketball.
"Aged 15 I signed a (professional) contract and started socializing with tall girls and guys," she said.
"I only realized that my height is my dignity, not a flaw, when I was 19."
Lisina, 29, also holds the record for tallest Russian basketball player and having the longest foot (among women) in Russia.
You can share this story on social media: