Russian sports journalist calls out thug who punched reporter on live TV
Published time: 11 Aug, 2017 18:44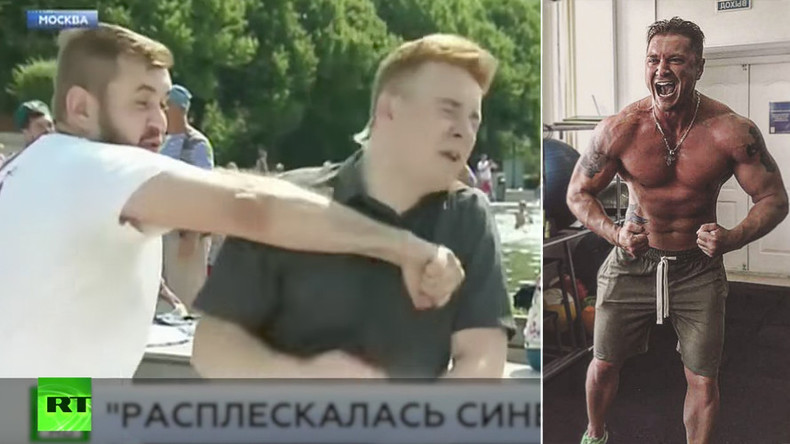 A video of a violent Moscow reveler punching a reporter on live TV outraged many people last week, one of whom was a Russian sports journalist who has apparently called out the hooligan for a fight.
The video of the incident showed a seemingly drunken hooligan, later named as Aleksandr Orlov, randomly punching a TV reporter who was covering the Airborne Troops Day celebrations at Moscow's famous Gorky Park last Wednesday.
The clip quickly went viral and sparkled a big reaction online – including from Russian sports journalist Roman Chetin, from the city of Perm.
"I've worked on TV for 10 years already. During this time I've heard a lot addressing the media and me personally," the journalist wrote on his social media page.
"I've got something to reply with. I offer sparring. Representing all media against that bearded guy. We are in the same weight category. But I'm willing to gain about 10kg of fat or s*** to my head, so we'll be in equal positions," said well-built Chetin.
"(Let's) organize the show, showman?! I'm sure you'll be shown on TV again. And the men will appreciate that you picked a more serious opponent," he added.
The reply from Orlov came almost a week later.
"I don't make a habit of rejecting this sort of offer! The challenge is accepted, good sir! See you later, playboy, meet you at Lobnoye (a name synonymous with former public executions),"said Orlov.
Orlov, who was detained for five days following the incident for resisting police officers, is now facing criminal charges and might receive up to two years in custody.
Judging by the pictures on his social media page, Orlov is no stranger to street fighting. There are a number of pictures featuring him and his friends bruised and bloodied, while the journalist admitted to RIA Novosti that he does sport "for wellbeing."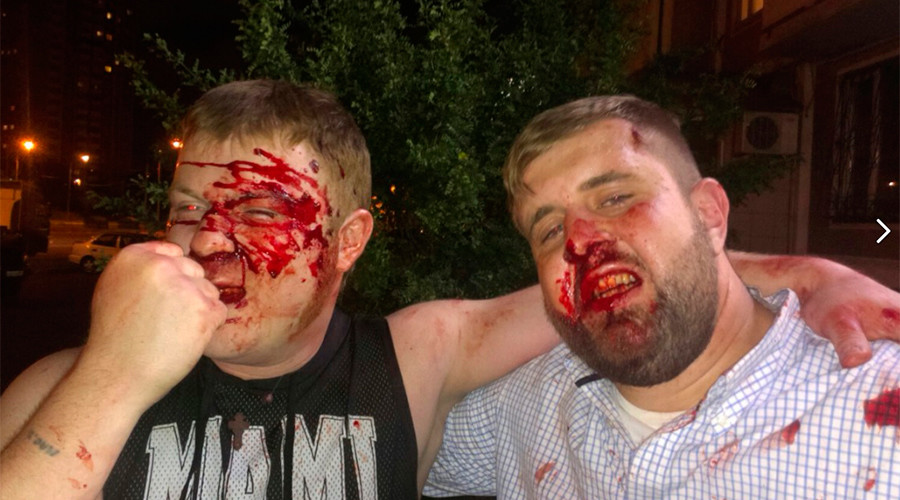 It's unknown if the fight will ever come to fruition, but last year one Russian MMA promotion, Fight Nights Global, organized a bout between two journalists, Alexey Safonov from mk.ru and Nikita Bunchak from online project Vestnik MMA.
The fight, which attracted media attention, ended with Bunchak knocking out Safonov in the second round. But unlike the current situation, their fight wasn't based on any previous conflict.