'It wasn't me': Anthony Joshua responds to Amir Khan wife cheat claims
Published time: 4 Aug, 2017 15:48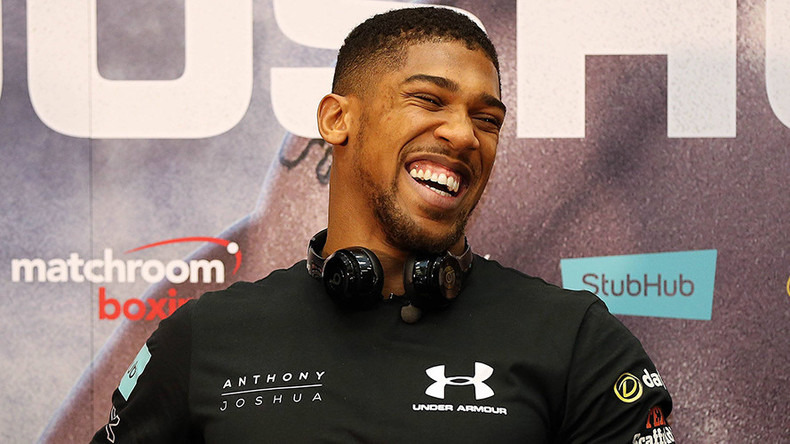 World heavyweight champion Anthony Joshua has responded to fellow British boxer Amir Khan's claims he had an affair with his wife, which apparently led to their split.
Khan posted a series of scathing tweets accusing Faryal Makhdoom Khan, to whom he has been married for four years and has a son, of "moving up in the weight classes" over with her alleged affair with Joshua.
"So me and the wife Faryal have agreed to split. I'm currently in Dubai. Wish her all the best," Khan tweeted.
"Left my family and friends for this Faryal. I'm not hurt but another fighter. I'm making it public. You getting the divorce #Golddigger.
"Mans like Joshua can have my left overs!"
American Faryal, originally from Staten Island, New York, immediately hit back at the claims, instead accusing Khan of cheating with prostitutes while leaving her to look after the family home.
"He's in Dubai right now with a prostitude [sic]. While I'm getting accused of cheating? Treating the mother of his child like this, is sickening," she fired back in tweets that were later deleted.
"After all these years. I've always defending a cheat, always stuck around for him, always had his back. And I'm called a gold digger?
"LOL! He's given me jack sh*t -- I pay house bills and bills for my daughter myself! It's like I'm a single mother while he's out messing around. And he has the nerve to blast me like that? The amount of evidence I have on you. It can destroy you.
"I'm not the one who's been in the papers every month with my pants down Cheater!"
Meanwhile Joshua, who holds the IBF and WBA Super world heavyweight titles, simply replied with a clip of music star Shaggy's hit 'It Wasn't Me' while claiming the pair had never met.
"Bantz aside, I hope you guys can resolve your situation or this is a hack as we have never even met! Plus I like my women BBW #ItWasntMe," he tweeted.
We think the battle of the banter may have just been won.