Yelena Isinbayeva expecting 2nd child – report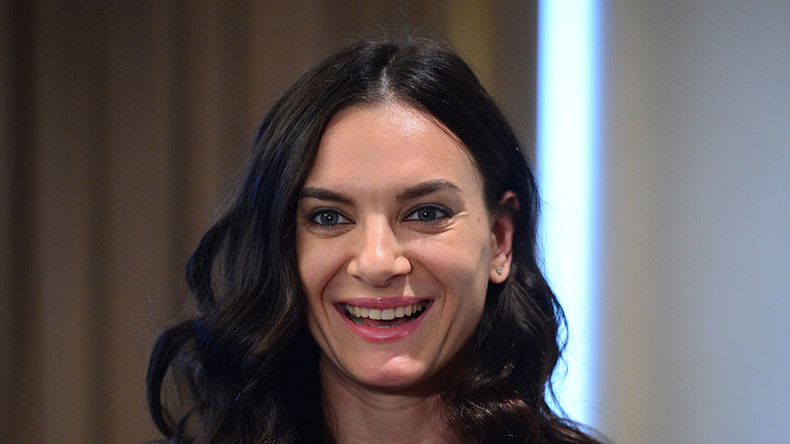 Two-time Olympic pole vault champion Yelena Isinbayeva is reportedly expecting her second child, it emerged on Monday.
According to a Twitter post by the head of the biggest Russian public sports channel, Tina Kandelaki, Isinbayeva is pregnant with her second child. "Lena Isinbayeva expects the second one also," Kandelaki tweeted on Monday morning.
Kandelaki was responding to the recent birth of Russian chess grandmaster Sergey Karjakin's second child.
The 27-year-old chess player had taken to Twitter just a few hour earlier, saying: "I am happy to announce that my son was born on 27th of July!"
"Thanks to my lovely wife Galiya! Looking forward to see them after USA," added Karjakin, who is currently visiting the US to take a part in the Grand Chess Tour, which will be hosted in St. Louis from August 2 to 12.
Isinbayeva announced her retirement from professional sport last August, after it became clear that she wouldn't be able to participate in the 2016 Olympic Games in Rio, Brazil.
The entire Russian track and field team was banned from the Games as a result of the doping scandal in Russian sport, which even affected athletes who were never accused of any wrongdoing.
In March, Isinbayeva became the chair of the newly assembled Russian Anti-Doping Agency (RUSADA) supervisory board, but had to step down at the end of May, being replaced by Alexander Ivlev.
Her first child, daughter Eva, was born in June 2014, when Isinbayeva was on a-year-and-a-half break.