Triple gold: Russian swimmers victorious at FINA Worlds in Budapest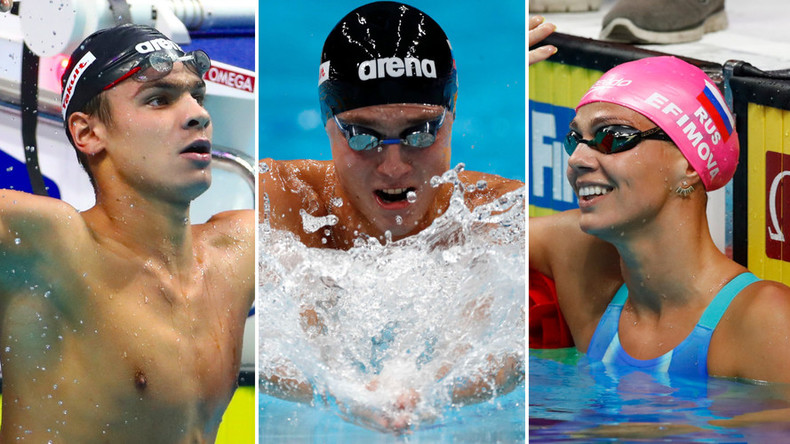 Three Russian swimmers won gold medals at the 17th FINA World Championships in Budapest, Hungary, on Friday.
The first gold medal of the day for Russia came from Evgeny Rylov, whose time of 1 minute 53 seconds in the 200m backstroke earned the first gold medal for his country in men's swimming at the event. The victory was also the first in men's swimming for Russia since 2003.
The women's 200m breaststroke final saw Russian Yuliya Efimova win in 2 minutes 19 seconds and become the seventh female swimmer in history to claim at least five gold world championship medals in individual events.
Anton Chupkov, who clocked 2 minutes 6 seconds in the men's 200m breaststroke final, claimed the third gold of the day for Russia.
Russia currently sit third in the medals table, behind China with 12 golds and 29 medals in total (including 11 silvers and six bronzes) and the United States with 11 gold medals, 12 silver and 8 bronze.
The championships continue until July 30, and attention now turns to the swimming events.