Russian 3-time ice hockey world champion Zaripov banned for 2 years over doping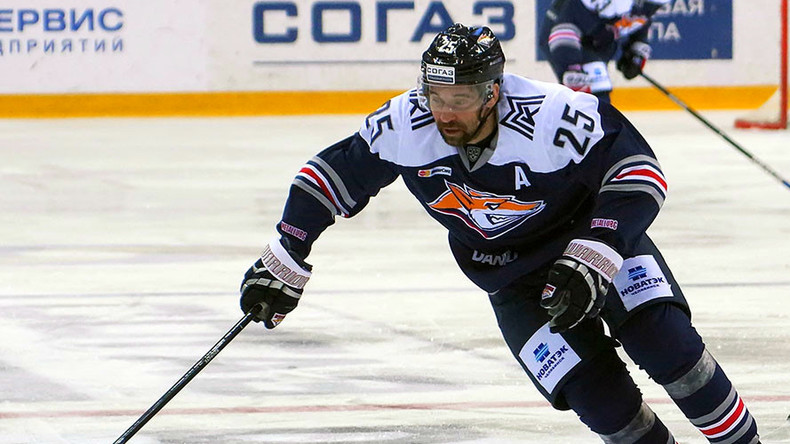 The Kontinental Hockey League (KHL) announced that four-time Gagarin Cup champion and three-time world champion Danis Zaripov has been banned by the International Ice Hockey Federation (IIHF) for two years over a positive doping test.
Zaripov, 36, was one of three hockey players to receive a doping ban, following the testing of 377 athletes during the 2016/2017 KHL season, the league reported on its website on Tuesday.
Aside from Zaripov, the list includes two defensemen, Russian Andrei Konev and Canadian Derek Smith, who both tested positive for stimulants.
Apart from the stimulant, Zaripov's test also showed use of a substance from a diuretics and masking agents category.
The ban means Zaripov, one of the most decorated Russian veterans, will be unable to play until May 22, 2019.
However, talking to Sovsport.ru, the left winger stated that his test only showed use of a diuretic substance.
"From what I understand, the substance for which I received a two-year ban is not (a performance enhancer) itself," he said.
"But WADA [the World Anti-Doping Agency] experts for some reason decided that it was covering some stimulants. Or to be exact, it could have covered them. But I have a long career in hockey behind my back, and I can say with 100 percent confidence that I have never consumed anything illegal."
Answering a question about a possible move to play in the National Hockey League (NHL), which conducts tests independently of WADA, Zaripov said he would prefer to stay in the Russian league, but added that talks are ongoing.