IAAF clears 8 more Russian athletes to compete as neutrals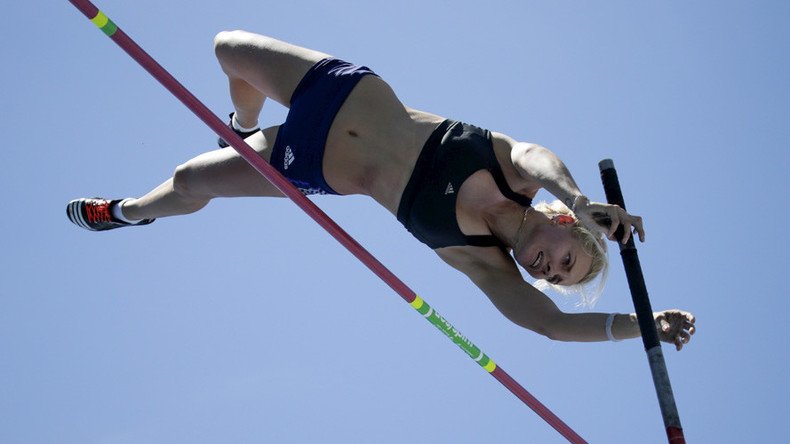 The International Association of Athletics Federations (IAAF) has cleared eight more Russian athletes to compete as neutrals in international tournaments.
The body announced the step in a statement on Thursday, saying the athletes had met the "exceptional eligibility criteria" required to compete in international competition as neutrals, although noting that the Russian national athletics federation (RusAF) was still suspended.
According to the statement, IAAF reviewed 61 cases, but 53 of them were eventually declined.
The cleared athletes list includes: Ilya Ivanyuk (high jump), Sergey Litvinov (hammer), Alena Lutkovskaya (pole vault), Danil Lysenko (high jump), Sofia Palkina (hammer), Valery Pronkin (hammer), Vladislav Saraykin (race walk) and Ekaterina Sokolenko (3000m steeplechase).
It's also known that four of the athletes have already qualified to participate in next month's World Athletics Championships in London.
"From the beginning we have declared this process was about supporting the hopes and aspirations of all clean athletes including Russian athletes who have been failed by their national system," stated IAAF president Sebastian Coe.
"I wish to thank the Doping Review Board for their diligent work assessing these applications."
The IAAF suspended RusAF in the wake of a doping scandal in November 2015, following a World Anti-Doping Agency (WADA) report on an alleged state-sponsored doping program in the country.
However, 41 Russian athletes – two in 2016 and 39 in 2017 – have previously been cleared to compete as neutral, meaning the total number has now risen to 49.
You can share this story on social media: